Netflix is a great way to watch movies and TV shows, but sometimes you might want to watch something unavailable in your region. Luckily, there are ways to change your Netflix region so you can access more content!
This article will discuss three methods for changing your Netflix region. We'll also provide step-by-step instructions on how to do it. So whether you're traveling outside or just want to watch a movie unavailable in your region, read on to learn more!
Why Does Netflix Provide Different Libraries for Different Regions?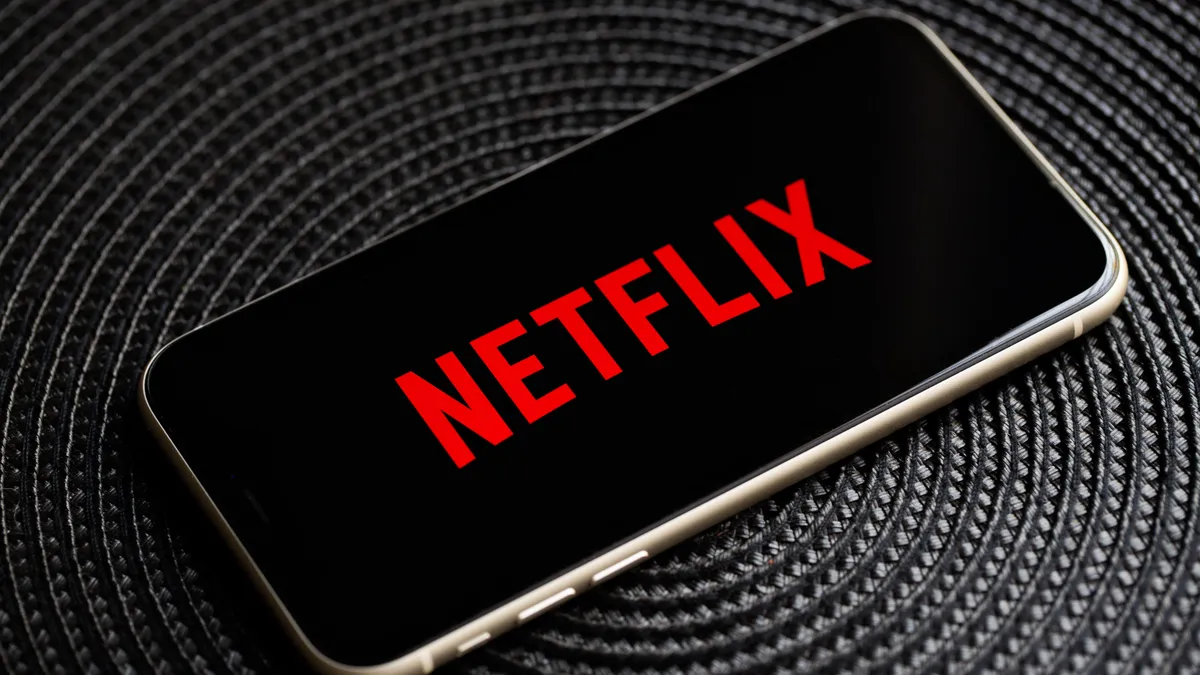 This is because they've purchased the licensing rights for each region separately.
Netflix is able to show different libraries of movies and TV shows in different countries because of licensing. When a studio or network sells the streaming rights to Netflix, they often only sell it for a specific region.
So, if Netflix buys the rights to a show in the US, they can't show it in Canada and vice versa
How to Change Netflix Region to Watch Netflix From a Different Country?
Netflix provides services based on the user's IP Address. This is how they know what country you are in and what libraries are available to you. To change your IP address, and therefore your location, you need to use a VPN.
A VPN (Virtual Private Network) servicer helps to fake your IP address It works by routing your internet traffic through a server in another country, which makes it appear as if you are located in that country. This allows you to access Netflix content that is not usually available in your region.
There are many carriers on the market that offer VPN services, both paid and unpaid, and you can choose a particular VPN depending on your needs.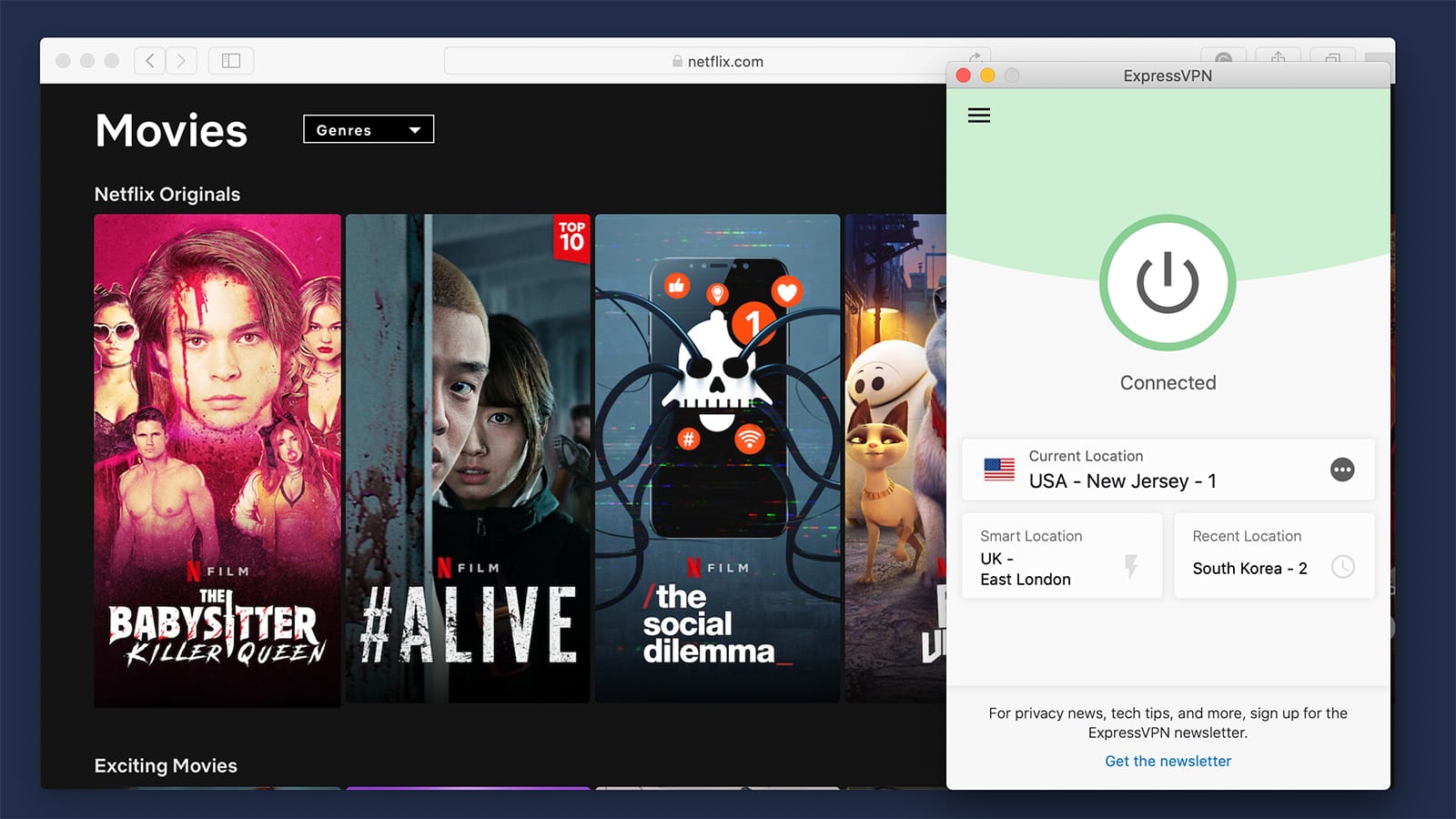 Netflix Region Changed with ExpressVPN
Steps To Change Netflix Region With VPN
Join Netflix if you haven't already.
Install and configure the VPN that you intend to use.
Connect your computer to a VPN server in the country from which you wish to access Netflix.

Choose the Country You Want

Open a web browser and sign in to your Netflix account if you aren't already.
Netflix should now recognize the location of your VPN server and switch you to the area servicing that nation. You should be able to log in and view all available content at that location.
Netflix actively identifies many VPN services, and the company does not permit you to redirect to a different location even if you do not lose access to your account. Suppose Netflix discovers that you are using a virtual private network (VPN). In that case, the service may restrict the content you can watch to only that generally accessible in all regions worldwide. This will result in a reduction in the amount of content that is available to you.
How to Change Netflix Region Without Vpn to Watch Different Library?
If you don't want to use a VPN, there are other ways to change your Netflix region. The most common way is using a DNS proxy service like Smart DNS Proxy or Proxy Server.
Way 1 Using Smart DNS
Smart DNS works by re-routing your DNS requests through a server in a different location. This allows you to bypass geo-restrictions without encrypting your traffic or changing your IP address providing high-speed HD streaming.
Way 2 Try Proxy Server
A proxy server is a third-party server that routes internet traffic between a user and a website. When using a proxy server, the user's IP address is hidden from the website, and the traffic is not encrypted. While this can provide some anonymity and privacy, it does not provide the same level of security as a VPN.
To use a proxy server to watch a different Netflix library, follow these steps:
Steps
Navigate to the website of the proxy server. HideMyAss is used in this example.
Enter www.netflix.com and select a server in the Netflix area you want to unblock. Select "Agree & Connect."
Click "Continue to page" or wait for the countdown to expire. You may need to click "Agree & Connect" again.

Use Proxy Server To Change Netflix Region

Access your Netflix account. You should now be able to watch Netflix titles licensed in the country where your proxy server is located.
What to Do When You're Locked Out by Netflix After You Changed the Region?
If you are locked out of your Netflix account after changing the region, there are a few things you can do to try and resolve the issue:
Choose another server: There are many VPN servers and Netflix blocks, but not all. Try connecting to a different server and see if that works.
Use a different browser: Sometimes, simply using a different browser can bypass the blocked region error on Netflix. Try opening Netflix in a different browser and see if that works.
Get a dedicated IP address: This is a bit more expensive, but it's worth it if you want to watch Netflix without hassle. A dedicated IP address is less likely to be blocked by Netflix.
Use VPNs with dynamic IP addresses: Netflix is likely to block IP addresses that don't change frequently. If you're using a static IP address, try switching to a dynamic one.
Finally, don't forget to clear your cookies before connecting to your VPN. This will help to disguise your location further and make it even more difficult for Netflix to detect that you're using a VPN.
What to Do if Netflix Thinks I'm in a Different Country or Region?
Netflix may wrongly believe you're in a different country. As a result, you may see TV shows and movies that aren't in your language, or you're missing titles others in your location can see.
Here are some steps you can take to fix the problem:
Navigate to your account's Recent device streaming activity page.

Click Recent device streaming

Find the name of the affected device in the list.
Under the name of the device, copy the IP address.
Go to https://ipinfo.io/. Enter the IP address from the previous step into the search bar, then click Search.
Scroll down in the search results to the Country section.
Suppose the country stated does not correspond to your current location. In that case, it may cause the issue you are experiencing. Follow these steps:
Try Netflix again after disabling any VPNs, proxies, or other software that can make your internet connection appear to originate from a different country.
Contact your internet service provider (ISP) or network administrator to get an IP address corresponding to your location.
If the country stated, however, corresponds to your current location, it's a complicated issue as no known solution has been found to solve this.
Bonus Tip 1: How To Change GPS Location To Another Region On iPhone/iPad
If you want to change your GPS location to another region on iPhone/iPad, iOS's stringent restrictions might make this a significant problem. However, LuckLuckGo can help.
Mobitrix LuckLuckGo is a GPS location spoofing app designed to help users conceal their location on iOS devices. The app also allows users to fake a location on dating apps, making it a valuable tool for online daters.
Although LuckLuckGo cannot modify IP addresses, it is designed to modify GPS locations, making it an essential tool for anyone looking to conceal their whereabouts.
When Will You Need To Change Your GPS Location on your iPhone?
GPS location spoofing on your iPhone improves your experience with location-based games like Pokemon Go.
Talk to people worldwide by switching your location on social media (Snapchat, Facebook, etc.)
Maintaining anonymity by masking your iPhone's actual location from apps and websites.
Keep your true whereabouts a secret.
Watch movies, listen to music, and shop at stores ordinarily unavailable in your region because of your location.
Steps
Download and install the LuckLuckGo app on your device. Then Click "Start."

Click Satrt To Use LuckLuckGo

Connect your iPhone to the computer, unlock your iPhone and Trust this computer.
In the top left corner, select the desired mode.
Set a location on the map, adjust the speed and other parameters to your liking, and click "Move."

changes location on iPhone with LuckLuckGo
Trustpilot
Why You Should Use LuckLuckGo?
High efficiency: It's easy and quick to fake the location, so you don't have to wait long to switch.
Ease of use: The user interface design is intuitive for all users.
High level of adaptability: It is compatible with both Mac and Windows operating systems and can change the iPhone/GPS iPad's location.
Cost-effective: Competitive pricing and hassle-free refunds are offered.
Safe: No jailbreak is necessary, and your iPhone or iPad will not be harmed.
You can spoof the GPS locations of up to five phones simultaneously.
Bonus Tip 2: How to Use Netflix When Traveling or Moving to Another Region?
If you're traveling or moving to another region, you may want to know how to use Netflix. Here are some tips:
Traveling and Using Netflix
Are you bringing Netflix with you on the go? All you need for your supported device is a reliable internet connection. When streaming outside of the nation where you signed up for Netflix, you may notice changes to the following.
TV show and movie selections: Depending on your location, you may have fewer or more options for streaming and downloading media, including audio and subtitle options. My List and Continue Watching choices might not be accessible, too.

Netflix Is Available in 190+ Countries

Variable maturity levels: Each nation assigns a separate maturity rating. Update your parental control settings as necessary.

To correspond with the nation where you moved, you can cancel and create a new account in your new country to adjust your maturity ratings on your profile.

If age verification was enabled for your account, delete it and create a new one in your new country.

Downloads: While traveling to a different country, some current downloads on your phone, tablet, or computer might not be available.
Relocating to a New Country
There are a few things to consider if you are migrating to a new nation where Netflix is available:
Each nation has a different monthly cost, billing currency, and accepted payment options.
You will continue to be charged the Netflix plan price in the currency of the country you initially subscribed to.

If you wish to update this to reflect your new country:
Delete your account
Wait until your billing period expires.
Reactivate the account (Note: you must be in the nation you relocated to reactivate your account)
You might alter your preferences for TV series and films. There are regional differences in the streaming and downloading options available to you.
Options for audio and subtitles might change.
Different variable maturity levels as we discussed before.
If you are receiving Now on Netflix emails and you relocate to a new country, the emails will continue to display TV programs and movies for the country you registered for initially. You can unsubscribe by accessing your Communications settings.

If you are relocating to an area where Netflix is unavailable, you may cancel your account.
By now, you should have a pretty good understanding of how to change your Netflix region. Whether you're looking for a specific piece of content or want to explore what's available elsewhere, there are plenty of ways to do it.
Don't forget to try LuckluckGo when you need some help spoof your GPS location and enjoy your privacy. Now, enjoy your Netflix time!