A fake GPS can help spoof your location and access all the restricted content on the go.
An ideal location changer on your iOS or Android can fake a location without jailbreaking.
I have collected all the best and easy methods during my research and shared them here in this tutorial with you.
Do you feel frustrated because a particular Netflix series is unavailable in your area? Do you want to fake GPS for Pokemon Go or upgrade your Android? Blame geo-restrictions! But I have good news – you can spoof your location and access all the restricted content on the go.
Well, I have been faking my location for years now, successfully. And believe me, you don't need to be a techie for that.
In this article, I will spill the beans on how to set up fake GPS on iOS and Android. So, let's get started.
Why Do You Need To Fake GPS Location?
Why would you need to fake your GPS location? Well, there can be a variety of circumstances. A fake GPS can help watch Netflix shows not available in your country. It can also help you play your favorite game that requires location access. You can also fake your GPS location while using a dating app when you do not want to give away your actual location.
Most people will recommend jailbreaking your Android or iOS to spoof your location. I will never suggest that. It is not only a complicated process but can also damage your phone. So, what can you actually do to fake your GPS location? Keep reading the next section.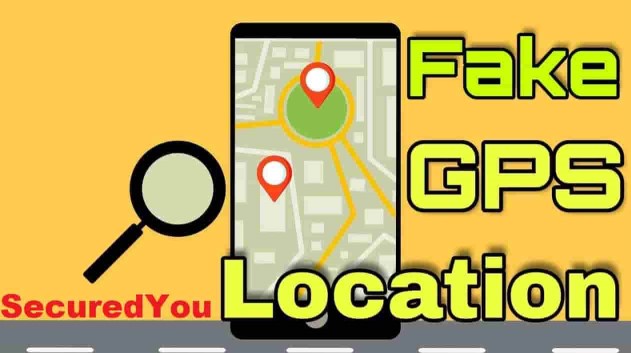 How To Fake GPS Location On iPhone Without Jailbreaking?
LuckLuckGo: 1 Click To Fake Your iPhone Location
If you are like me and want to fake your iPhone location, I suggest going with LuckLuckGo. For starters, it is a software and app that allows users to fake their GPS location with a single click. I use LuckLuckGo to access geo-specific services, mock locations on dating apps, share virtual locations on social media, fake locations to avoid being tracked, etc.
It comes with many other advanced features like historical records, a cooldown timer, the adjustable moving speed of GPS location, joystick movement when mapping direction, and more. 
Pros
There are no limits to fake GPS. It can fake GPS to any place around the world
The user interface is friendly and intuitive to use
Compatible with all locations-based apps like Google Maps, WhatsApp, Fitness apps, Facebook, and others
Quite flexible for playing games like Pokemon Go with its synchronizing virtual movements without moving 
Steps To Use LuckLuckGo
Download the LuckLuckGo for free on your computer
Connect your iPhone device to your computer
Click the button Start visible on the computer
Set the fake location on the map and click Move.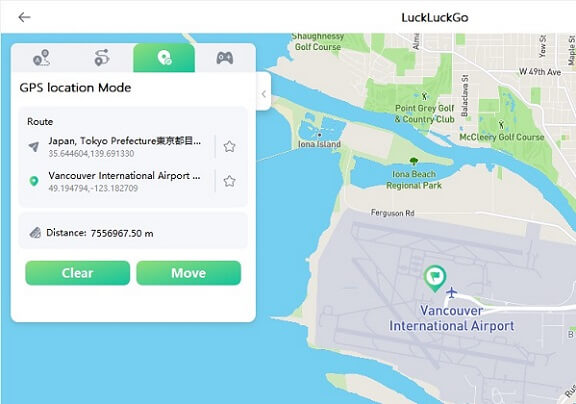 That's it! You have set fake GPS successfully. Now, all your location-based apps will make use of this fake GPS location on your iPhone. 
Protonvpn: Free VPN To Fake GPS Location On iPhone
So, what is a VPN? Let me explain. It is a virtual private network that helps users to visit websites that don't allow users to access from particular countries and regions. A VPN, hence makes it possible by faking your GPS location and changing your IP address to an unrestricted location. 
ProtonVPN is one of the most popular and safe free-to-use VPNs. It does not record your browsing history, does not sell data to the third party, and does not put a cap on downloads. It uses strong encryption with AES 256 and 4096 RSA. 
Using ProtonVPN Step By Step:
Proton VPN is super easy to use for iPhone users. All you need to do is:
Download its free app from App Store
Follow on-screen prompts to set it
Browse and access websites with full encryption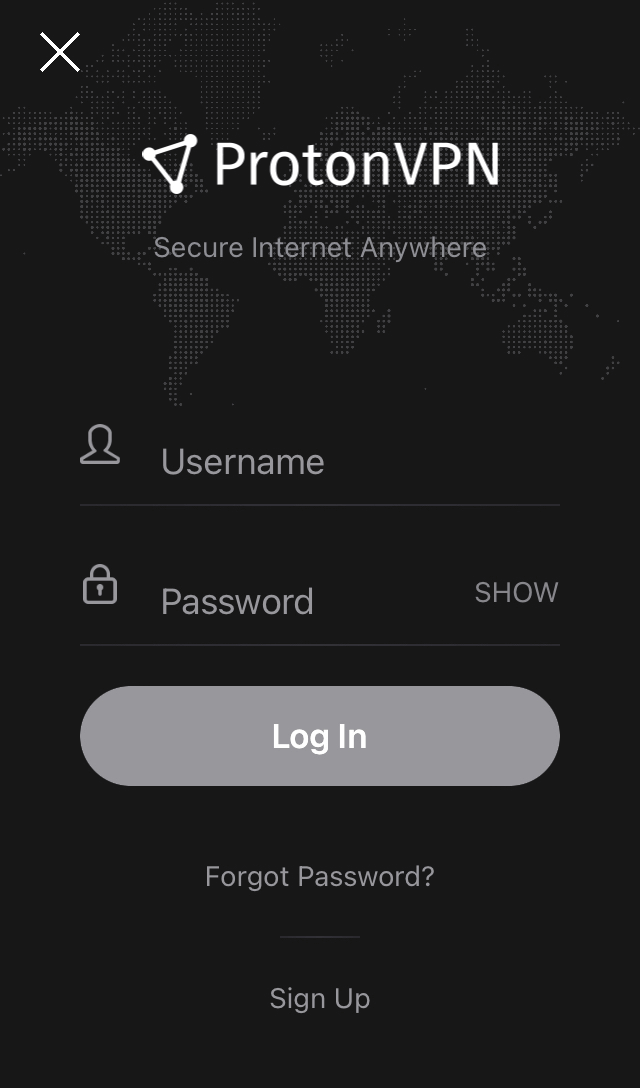 Pros
Easy to use
Easy to download the app on iPhone with no use of desktop software
Cons
Not helpful in playing games like Pokemon Go as it does not synchronize movements
iPokeGo: Fake iPhone Location With iPokeGo
If you love playing PokemonGo, I suggest using iPokeGo. It is a program especially made for true game lovers of PokemonGo. With the help of iPokeGo's inbuilt feature, you can change the radar position of the device. This acts as the spoof for the Pokemon Go on iOS device. However, using it comes with a risk of getting your profile detected for using a location spoofer.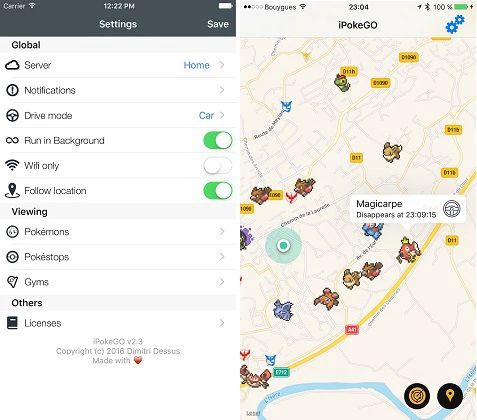 Pros
Convenient to use
No need to launch it on desktop
No jailbreaking of the device required
Cons
Higher chances of your user profile getting banned
All advanced features are paid
How To Fake GPS Location On Android
You will find plenty of fake GPS location apps on Google Play Store for faking the GPS location. However, not all of these are free and can be trusted. So, if you want to fake GPS location on Android without inviting any trouble, here are a few steps you must follow:
1. Enable The Right Settings
To make a fake GPS location app work on Android devices, you need to enable the Developer Settings. To do so, go to the Settings of your Android device. Go to the About section, usually found at the bottom of the menu. 
Go to Software Information. Find the "Build number" from the menu and tap on it seven times continuously. This will turn on the developer mode. Activating Developer Settings poses no glitch if used for a purpose you are well aware of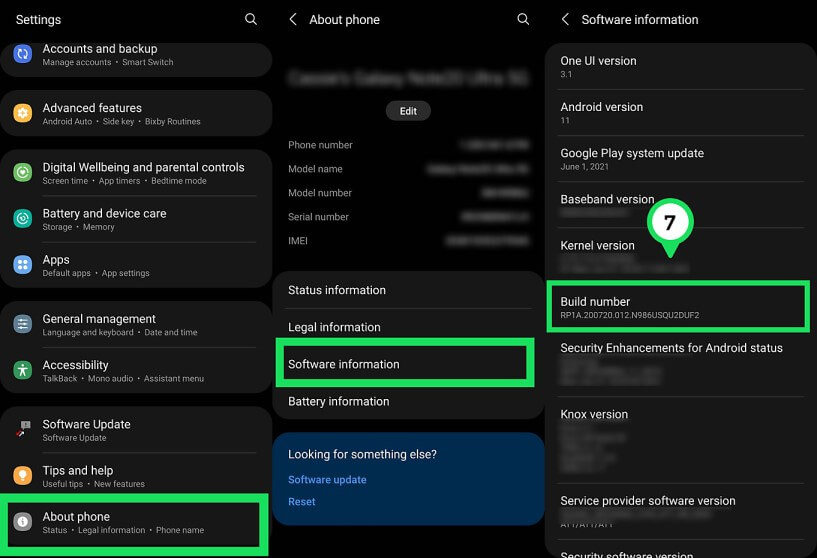 2. Activate The Mock Location
Now, go to About, and you can find Developer options visible after performing the above step. Skip the above step if Developer options are already available under System Management on your device settings. 
Find the Mock Location App option under it. If you have already installed a spoof GPS location, it will under show this option. If not, first install a fake GPS app.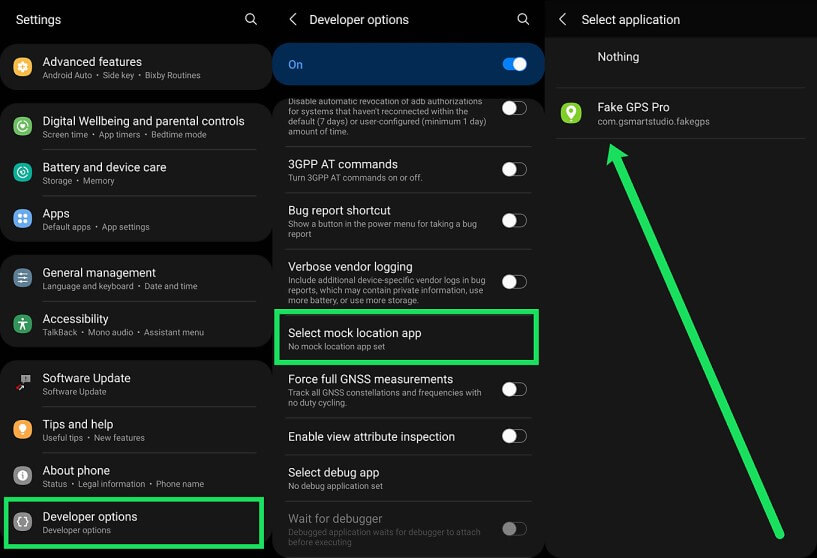 3. Install A Fake GPS App
Now, find the Fake GPS free app on Google Play Store. Install it on your mobile device. Once installed, it will ask to complete the setup. 
Complete the setup by allowing it to access your location and by agreeing to the terms and conditions. After this, it will automatically take you to the above step i.e., activating the mock location. Tap on Enable to allow it to do so.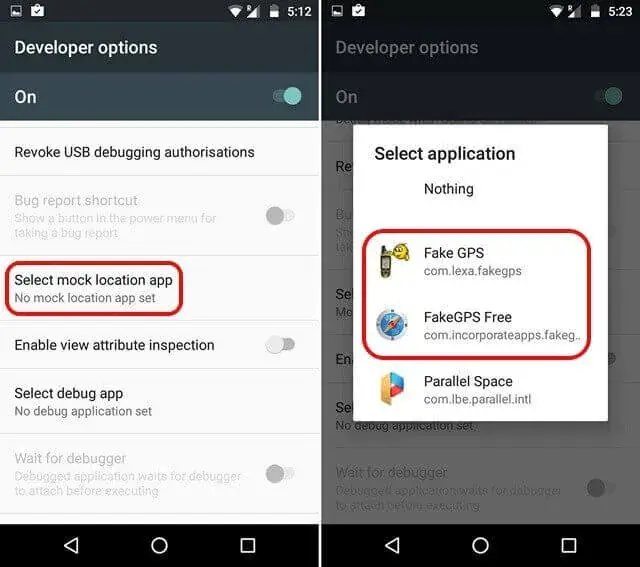 Now, go back to the app and enter the fake location by searching through the search button. Tap and hold on to the map to drop pointers or track the route. Finally, tap on the Play button on the bottom corner to enable fake GPS. 
4. Some Other Apps
You can also fake GPS locations on Android without activating the developer's mode and without the use of mock location activation. Some of the apps available on the play store include Floater: fake GPS location, Hola, and Fake GPS Go Location Spoofer Free.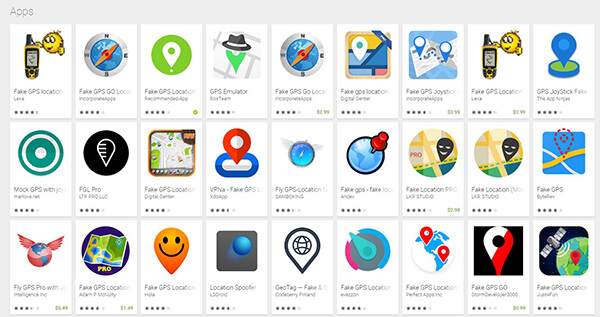 I hope this article would have provided you with enough insights into how to fake GPS locations on iPhone and Android devices.
If you ask me, I suggest going for LuckLuckGo to fake GPS location. It is easy to use and masks your location within a few clicks. Above all, it works just fine with all location-based apps, games, streaming services, and more.