Location sharing comes in handy when I need people close to knowing my whereabouts in incase of anything. When I was going hiking along the alps mountain, I used the Life360 location sharing app to share with my family in case I got lost so that they could find me easily.
However, how good location sharing with life360 is, it has come to an instance where I need to turn it off for personal reasons.
Therefore, in this article, I will share easy ways that I used to turn off my location on life360 without anybody knowing by using simple steps.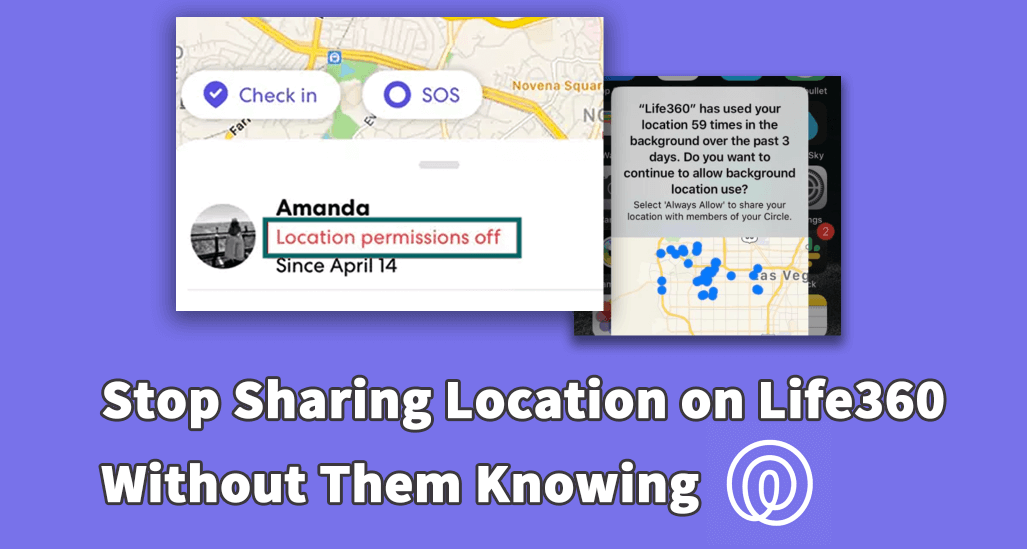 Way 1. No Notifications - Use LuckLuckGo to Turn Off Location on Life360 without Anyone Knowing
LuckLuckGo is a tool or software that will enable you to a fake location to wherever you want without affecting your device's privacy.
Features
There are no restrictions on the number of places you can fake on the application.
You may search for a location by name or provide its coordinates.
It is compatible with all of the most popular iPhone models running iOS 16 and prior versions.
Pokemon Go will not detect the location spoofer and will not issue a warning or strike.
Steps
Launch LuckLuckGo and connect your iPhone to the computer.
Next, connect your iPhone to the computer and select "Start."

Click Start To Use LuckLuckGo

Now, set a location from the map where you want to move and click "Move."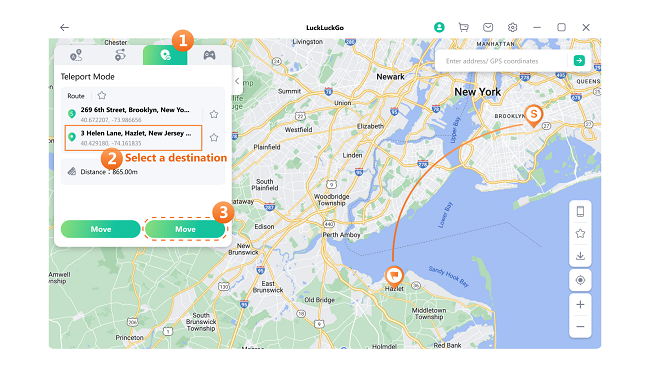 Change location on iPhone with LuckLuckGo
Pros:
No jailbreak is required.
You may also simulate walking between different locations at your own pace.
Compatible with all location-based applications, including Life360, Pokemon Go, WhatsApp, the Fitness app, Facebook, etc.
Support for the most recent iOS 16 and the iPhone14, iPhone 13/13 Mini/13 Pro Max.
Way 2. Block Someone - Turn Off Sharing My Location to Disable Life360
It is possible to disable sharing your location data with people in a circle. You may also choose a circle from which to separate! The steps are as follows:
Step by Step How to turn off Sharing location by disabling Life360
Launch the App and select "Settings" in the bottom right corner.
On the top of the screen, choose a circle to disable location sharing.
Select "Location Sharing."
To disable it, click the slider.
Check the map for the message "Location Sharing Paused"!
Pros:
Turning off all location services in one spot is quick and easy.
Cons:
You may be unable to continue using some functions of the Life360.
Other people will notify you since you have been removed from the list.
Way 3. Disable iOS's GPS feature to Turn Off Location on Life360
Turning off the GPS location settings is another option. And it is possible to do so in the following ways:
In your iPhone, go to "Settings."
Locate the "Privacy" Category and select "Location Services."
Turn off location services to disable the GPS feature.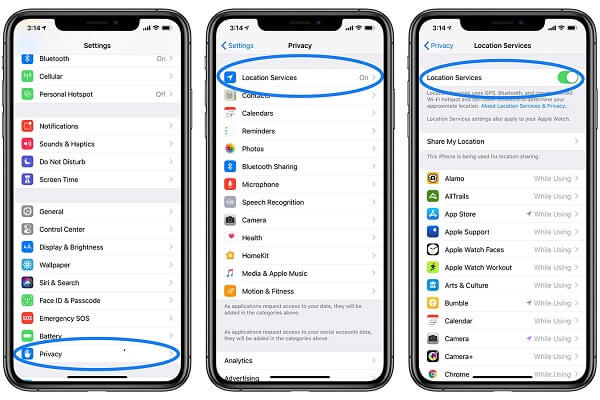 Way 4. Turning off GPS on Android
Steps:
Navigate to your phone's "Settings."
Scrolling down to find "Privacy."
You will see a "Location" option.
Turn it off to prevent applications from tracking your whereabouts.
Pros:
Cons:
You will be unable to use the internet on your smartphone, and some apps will be disabled.
Other individuals will notify you since you have been removed from the list.
Reasons Why Turn Off Life360
I'm one of the Life360 users who is always linked to my family. However, I believe that turning it off sometimes is a smart idea.
Life360 is a GPS tractor and it can continuously update your location to the members of the Circles group, which means that it will track your location at all times if you install Life360 on your phone.


You would like not to be tracked for privacy and personal reasons.

One of the instances is when I was preparing to surprise my parents during their anniversary. I didn't know they were monitoring me and worried why I was late. So, they followed me to an art shop where I was waiting for the paint, which I wanted to surprise them with. I was pretty disappointed, and I felt I could have turned off my location-sharing app Life 360. My day was ruined!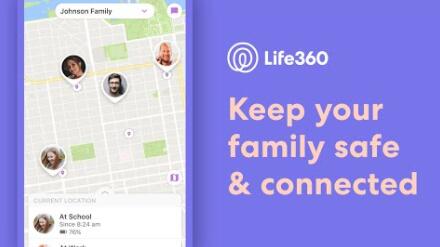 Delete Life360 Account to Disable Life360
You may become dissatisfied with the App at any moment and elect to delete it from your smartphone. In this scenario, you may remove your whole location history by permanently deactivating your account from the home settings.
Pros:
Cons
You are not able to use the features of this App.
Other people will notify you because you have disappeared from the list.
To delete the account, you must cancel its subscription, whether paid or free, remove it from the circle and then uninstall the App.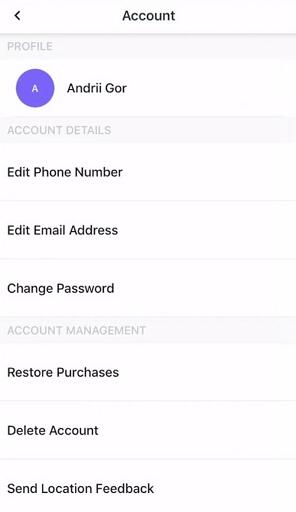 Hot FAQs about Life360
Q1. If I turn my location off, will it alert others?
Because LuckLuckGo creates a fake location, it would notify others. However, if you directly turn off (rather than faking), other people in your circle will know if you have wifi turned off (which isn't a big deal with unlimited data plans; there's no need for wifi all the time) and if you've turned your location off.
Q2. Is it easy to trick Life360?
Tricking the App may appear challenging to individuals who aren't tech-savvy. Still, it's relatively simple to anyone who utilizes technology regularly.
Q3. Will Life360 work if the phone is off?
No, it will just display your most recent location and travel. However, it will also reflect that your phone is turned off. An interesting feature about Life360 is that it will display your battery percentage. Thus faking a dead battery may not work.
Q4. Can I use Life360 without cellular data?
You'll need a phone number to sign up for Life360, but you won't need cellular data to use the App.
Life360 is a useful software for both professional and personal groups. However, it also compromises our privacy to some level. As a result, many young people ask, can location be turned off on Life360 without anybody knowing? However, this is not a good thing because parents are unaware of what their children are doing outside the house!
As a result, disabling GPS location on Life360 offers both advantages and disadvantages. However, if you truly believe that you do not want anyone to know where you are at any given time, you may utilize LuckLuckGo to fake your location and then change it back to your true location.