Turning on your location on iPhone can help you save the day with finding your stolen iPhone, personalized routes for a better commute, or letting your family know you are safe.
But location access to applications and creepy people in your list can sometimes create a problem for you by tracking you down.
I will be listing out the five most comprehensive and efficient methods to learn how to share location on iPhone safely.
Do you know turning your location on your iPhone can actually save its life? Yes, it is true. Let me share a true story with you.
I went to watch the match in the stadium last Tuesday, and it was very crowded. After some time, I realized my iPhone X was nowhere to be found.
Suddenly, I remembered I had turned on my location on "Find My." I tracked down the location of my iPhone and found out that a man stole it while I was so much indulged in watching the match.
If you also want to know how to turn on location on iPhone in safe ways, then read till the end because I will be explaining 5 effective methods.
How Does Location Settings on iPhone Protect You?
While giving location access to an app, the app gives you all the details regarding how your location is going to be used by the app. You also get to choose between different location accesses options such as:
Never
Ask Next Time
While Using the App
If you do not want any app to have access to your location because of sensitivity or privacy issues, then you can tap the 'never' option. However, if you are using the app for the first time and do not have an idea of how it is going to use your location, then I will recommend you to go for "ask next time" so you can get familiar with the app working.
After using the app and getting familiar with it, you can choose 'while using the app' so it does not have access to your location all the time.
How to Turn On Location Service on iPhone?
If you install a new app, you will know that it asks for location access to work properly. The iPhone location settings let you easily turn on location services on the iPhone.
Steps
The steps to this procedure are as follow:
Go to privacy settings under the general settings.
Select location services.
Turn on the location by toggling the button.
You can select apps you want to share your location with.
Are you still having trouble turning your location on for apps? This might probably be happening because of restrictions. You can fix this problem by going to Settings > General > Restrictions > Enable Restrictions. If this also does not work, then try hard resetting your iPhone.
Every time I install an application, they ask for my location access. This made me uncomfortable as I didn't want to share my location. So, I found a solution to this problem by faking my location and enjoying the services of different areas around the world.
How to Turn On a Fake Location on an iPhone?
Do you also feel annoyed when an app wants to access your location, and you click on never, but then you cannot use the app properly? Well, me too, and I found a solution to prevent this from happening.
LuckLuckGo is a location-changing tool that helps you fake a location to run a location-based app without having access to your actual location. I found these pros very fascinating related to LuckLuckGo.
Pros
It comes with a super easy and fast method to follow.
You can use the app without any complexity by sharing a fake location.
Quickly changes your location with a single click.
You can use location-based applications and games such as Pokemon Go.
Steps
Follow these steps to fake a location with LuckLuckGo:
Launch LuckLuckGo.
Connect your iPhone to the computer. Choose "Start."
Set a location from the map. Select "Move."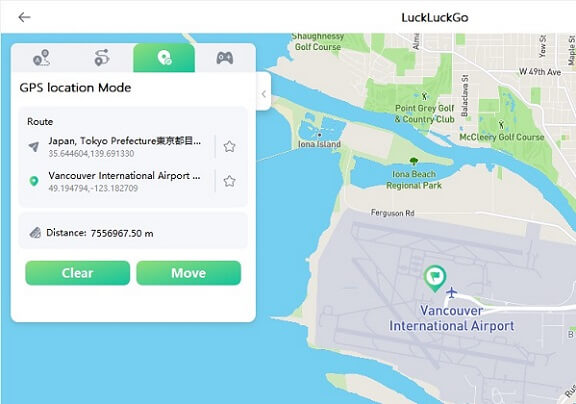 Do you know how to make things go smoother while planning a picnic on the beach or going to a new place for some adventure? Sharing your location with your friends and family. Yes, how convenient it would be when you won't have to explain the address to them again and again while you can focus on other things.
How to Share Location on iPhone with Others?
Are you tired of constantly explaining location to your friends while meeting up? Here is a solution for you. Besides sharing locations for apps, you can also share them with others so you can meet at the exact location without any hassle.
Steps
Here are the steps to share location with others:
Go to privacy settings under the general settings.
Select location services.
Locate "share my location."
Now send your location in a message to the person you want to share your location with.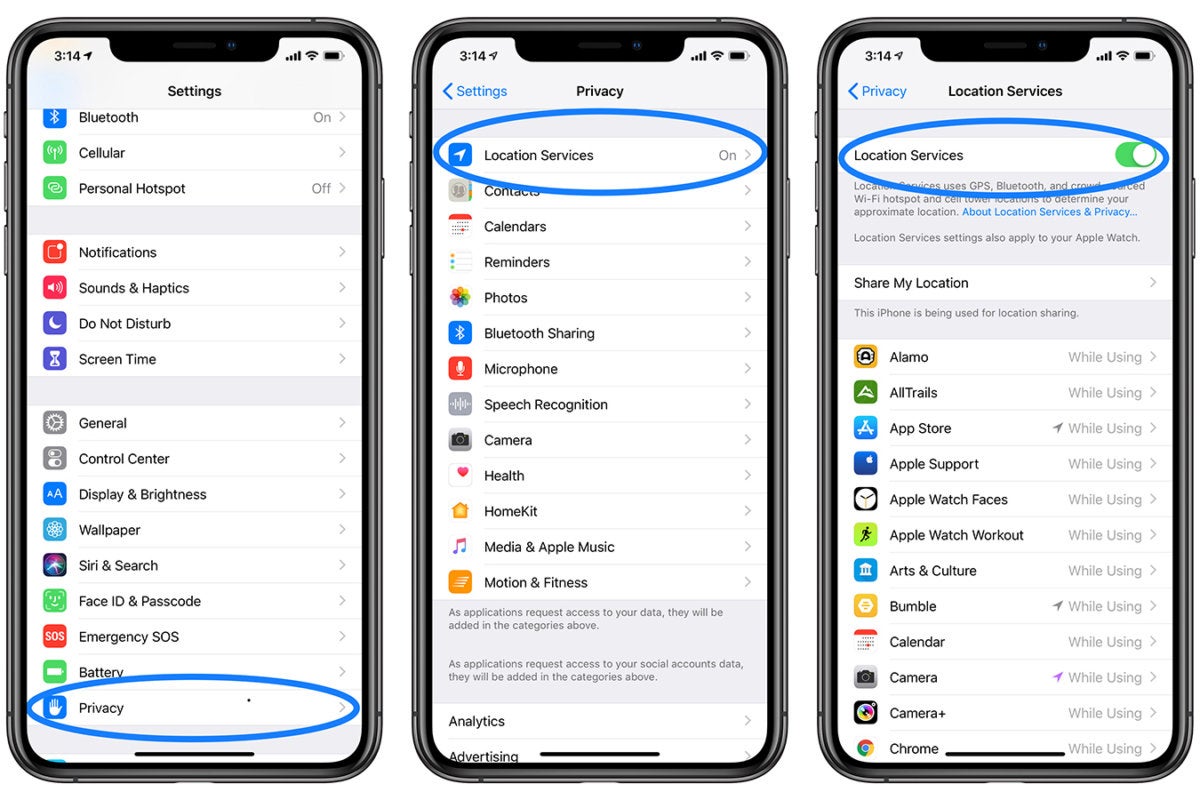 The "Find my iPhone" feature has made me a big fan of Apple. It is so easy to find your iPhone if it gets stolen or lost. Let me show you how you can also turn on the "Find my iPhone" settings for a better experience.
How to Turn On iPhone Location in Find My iPhone?
The new update of "Find My" tracks your location all the time, even if your iPhone is turned off or is on airplane mode. This feature helps you get back your stolen or lost iPhone. Even you can lock your iPhone to protect the data inside if you lose it or get stolen.
Steps
To turn the location on in "Find My," you can follow these steps:
Go to the settings of your iPhone.
Click on your name and choose "Find My."
Turn on "Share My Location" if you want your family to know your location.
Choose "Find My iPhone" and turn it on with the toggle button.
If you want to track your iPhone while it is offline, you can also turn on "find my network."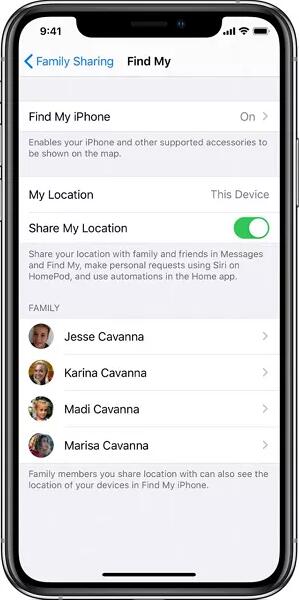 FAQ about Location Settings on iPhone
Have you gone through the methods in detail? Let's take a look at some of the FAQs I exclusively answered for you in case you have some confusion or thoughts.
Can I Turn off Location on iPhone without Them Knowing?
Yes, you can turn off your location, but others will be notified if you have shared your location with friends and family via "Find My." However, if you do not want them to know about turning off your location, you can use a location-changing tool like LuckLuckGo to create a fake location, and people will not know about your actual location.
How can I restore my iPhone location settings?
Previous location settings can be restored from backup. However, if you do not have a backup, you will have to enter a new location. The steps to restore iPhone location settings are: Settings > General > Reset and tap Reset Location & Privacy.
How can you track an iPhone you have lost?
You can track your iPhone from the iCloud website or another iOS device if the "find my iPhone" feature is turned on. Log into iCloud or another iOS device with your Apple ID, and you will be able to locate your iPhone with the last known location.
Whether it is to turn on location in "Find my iPhone," or you need to fake a location without them knowing, it does not matter because all the methods I explained above are going to help you in your location problems.
However, if you ask my opinion, I am never turning my back on LuckLuckGo. Why? Well, I had told my friends I was out of town for some personal work, but they could track my location down. So, LuckLuckGo helped me fake location in no time with the easiest and fastest processing.