Grindr is a social networking platform with location-based features to find a nice person to hook up and have a relationship with.
This is not all. Grindr includes a lot of risks and privacy issues as you are giving your information on the app so everyone can have access.
Wait, you do not have to worry about anything. This article includes 5 proven tricks to use Grindr safely to have a great experience.
Lately, I have been seeing many people complaining about the issues they have to face on the Grindr app. Although they have problems, they still want to use it while maintaining their privacy.
As a tech fan experimenting with different apps, I thought to give this app a try and see if I can help you people in this regard.
In this article, I listed the most comprehensive and effective tricks related to the Grindr app to help you clear your concerns.
Don't forget to read till the end because I got many things coming your way.
What is Grindr?
If you are new to the Grindr platform, you might be facing a little difficulty understanding the term. Let me explain it to you.
Grindr is a social networking platform with location-based features to help you find your perfect mate. The app is specially designed for gay, bi, trans, and queer men to find a nice person to hook up and have a relationship with.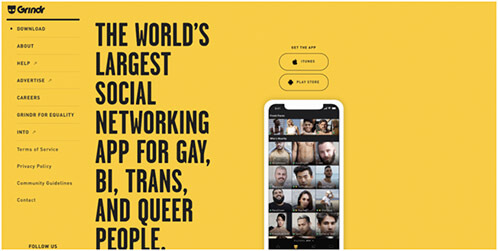 But the Grindr comes with some privacy risks. Let's take a look at that.
Privacy risks
Fraudulent users can find your location.
Other countries might not be in favor of LGBT, and users abroad can be in danger.
Health information of Grindr users can be revealed.
Anonymous dating can be dangerous as it can hurt you.
Besides these, you might face a lot of other privacy issues, too, but that does not mean you have to stop using the app. You can use it in a safe way by faking your location. Here is how you can fake GPS on Grindr.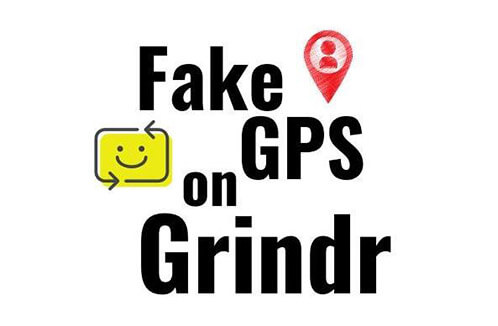 Trick 1: How to Fake GPS Location on Grindr
The foremost trick to use Grindr is to fake your location so fraudulent, thieves, or deceitful people can't have access to your original location, and you can be safe.
I have listed the faking GPS method for iOS and Android, so no one feels left out.
For iOS (via LuckLuckGo – most recommended)
I am an iOS user, and I have been using LuckLuckGo for months to fake my location on different applications. It is a professional tool that helps you change your location with just a single click and works with all the location-based applications.
Features
The app does not limit you, and you can change your location multiple times on different applications.
You can change the location by selecting coordinates or entering a name.
It is compatible with all the iOS versions and models, including the latest ones.
LuckLuckGo does not get detected by spoofing location on any application or Pokemon Go.
Pros
You do not have to jailbreak your device.
It lets you choose the speed of your movement without actually moving.
LuckLuckGo changes or fakes your location with a single click only.
Steps
Launch LuckLuckGo, connect your iPhone to the computer.
Connect your iPhone to the computer. Select "Start."
Choose a location.
Click "Move."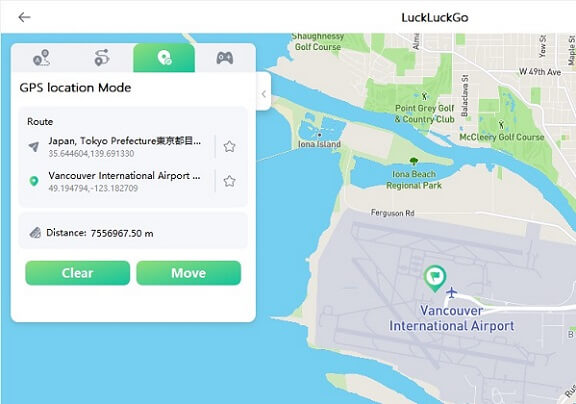 For Android
Fake GPS location is one of the best applications for Android to change location in Pokemon Go and other location-based apps. You only have to search for a new location in the app's search bar to move to that place.
Pros
It changes your location on Snapchat maps.
You can catch Pokemon all around the world.
You can enjoy more matches on dating apps like Grindr.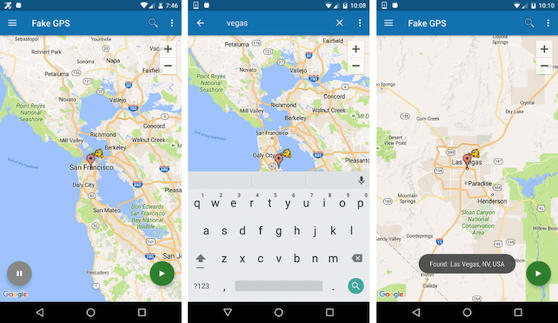 Trick 2: How to Spot Fake Grindr Profiles
Before planning a meet-up, it is crucial to consider whether the profile is fake or real. But how will you come to know if a person has added fake information on their profile? You can follow these tips:
Ask for more pictures other than their profile. Or you can ask them to send you a video message to see if they actually look like the same person as the photos on their profile.
You can ask for their social media accounts, too, if the profile seems suspicious. This way, you can check if it is a legit person or not.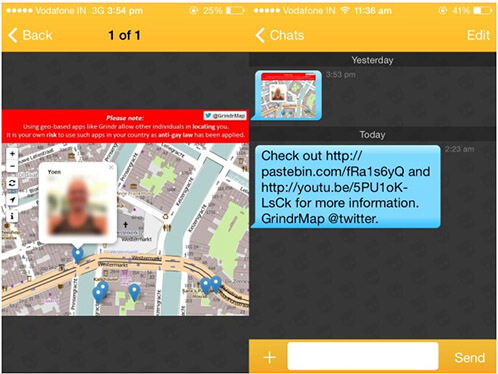 Trick 3: How to Send Videos on Grindr
Leave the meet-ups and dates for later. Confirming if the person is good for you is the first thing. You can talk to each other through video messages to see how well things can go if you meet up. Here is how you can send a video message on the Grindr app:
Choose the profile you want to send a video message.
Select the camera icon from the interface.
Record your message. Make sure you do not include any sensitive information.
Hit the send button.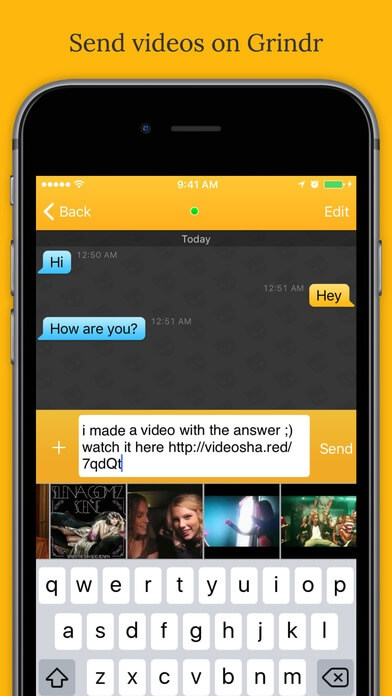 Trick 4: How to Arrange a Safe Meet-up on Grindr?
If verifying the profile and talking on the phone goes well, you can go for the meet-up option but make sure it is entirely safe. How? Let me show you.
If you are meeting for the first time, then make sure to meet in public or crowded places, so things do not get messed up if the person is a fraud.
Keep your things safe, like your wallet, phone, and other valuable items.
Always keep some safety tools with you, like a pocket knife or pepper spray.
Before going, tell your friend or a family member where you will be so they can know your whereabouts in case of an emergency.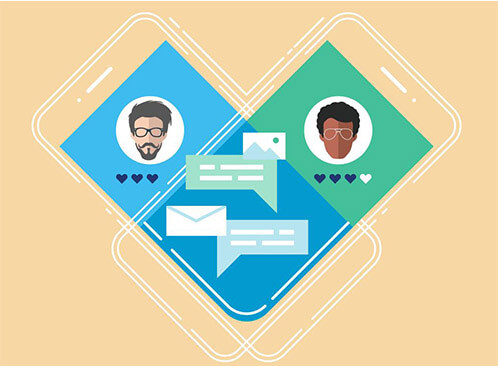 Trick 5: Safety tips to follow
Here, I added some safety to follow while you are active on Grindr so you can have a happy experience at the end of the day.
Always ask for your phone number. Before getting out with them, talk to them on a call and see how things go. If they seem creepy, avoid going out with them.
If you do not like a person and want them not to message you further on Grindr, then block them from settings.
Always ask them for their real names in case they have used a flattering username.
Do not send inappropriate pictures to strangers or share your personal and sensitive information without getting to know them.
Hot FAQs You Should Know about Grindr App
Well, we took a look at all the tricks you can follow for a sake experience on Grindr. If you still have some concerns, here I answer some frequently asked questions.
Does Grindr Show Location?
Yes, Grindr shows your location. It does not only share your location but all the details such as your uploaded photos, ethnicity, sexual position preference, your body type, and other information. It also shares your medical history, such as your HIV status and last HIV test.
Can You Tell If Someone Favorites You on Grindr?
No. You cannot see if a person has marked you as their favorite. Neither, they can see if you have marked someone as your favorite.
Can I Prevent My Phone from Auto-locking on Grindr?
Yes, you can. To keep your phone from auto-locking, go to your profile settings. Locate the "keep my phone awake" button and toggle it on.
If you are going on a date from the Grindr app for the first time, then make sure you follow all the safety tricks I explained above. These will really help you in a safe and pleasant experience. Who knows, you might actually find a good partner while keeping everything safe.
However, if you are just starting and wandering around the app, do not forget to fake your location with LuckLuckGo because it can prevent fraudulent people from attacking you. I liked the quick processing of LuckLuckGo because I always use this tool to fake locations.