Playing Pokemon Go at home without moving a bit from your place is very exciting, and a lot of tools are developed to make this dream of yours come true.
Some of them might need jailbreaking; others will get your account banned. In this article, I explained how you could play Pokemon Go safely from home.
Coronavirus has changed multiple aspects of gaming, and Niantic updated some of the game policies to keep up with social distancing for safety.
Pokemon Go is my favorite game of all time, and I wish to be in the top players one day. But I couldn't play the game when the worldwide lockdown was imposed because of coronavirus.
Have you also wondered how people play Pokemon Go while being in their homes all the time? There is only one answer to this: location spoofers.
Yes, that's true. Nowadays, almost all Pokemon Go players use location spoofing tools to get ahead in the game and catch the rarest Pokemons of all time.
So many location spoofers got me curious, and I experimented with all of them. In this article, I narrowed down 3 different methods to effectively spoof location on Pokemon Go.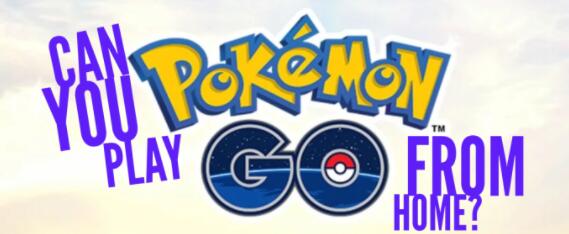 Why do I like Playing Pokémon Go from Home?
If you are new to the game, you might probably be wondering why one would want to play the game sitting at home when he can move around and explore new places. Well, this is not the case. Moving a lot seems exciting initially, but once you start getting addicted to the game, you wish for higher levels and rare Pokemons available around the world. You can't move all the time, especially if you have work to do. Here is why one wants to play Pokemon Go from home.
As a heavy Pokemon Go player, spoofing locations to get rare Pokemons is my favorite part, but after my experience with a bunch of spoofing tools, I want to say that all of them are not good for your gaming. Some of them might need jailbreaking; others will get your account banned. Here, I explained how you could play Pokemon Go safely from home.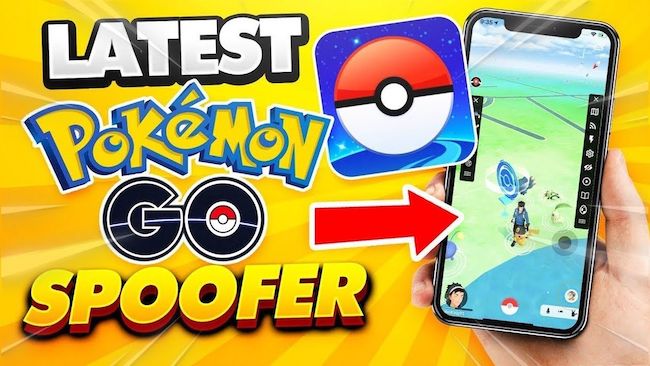 3 Ways to Play Pokemon Go from Home
One way or method is not always enough as it might not work for some people. I brought three different and effective tools to help you spoof the location to your favorite place in the world to solve these concerns.
Let's get started with the most effective one to save your time.
LuckLuckGo: Spoof Pokemon Go in a Safe Way (The most recommended)
LuckLuckGo is a professional tool to change your location with a single click on GPS-restricted and location-based apps and games such as Pokemon Go. Let's consider some pros of the tool for a better understanding.
Pros
It comes with an in-built joystick mode to help you move around the map easily.
The two-spot mode of the tool is amazing as you can select a location and choose the movement speed for a real-like experience.
You can pin historical locations and can move with a single click.
No need to jailbreak, and safe to play.
Steps
Launch LuckLuckGo
Connect to your computer and click 'start.'
Choose a location and click 'move.'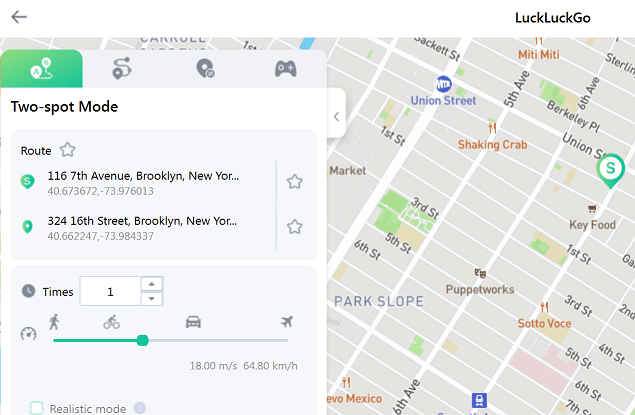 My only choice for location spoofing is LuckLuckGo as it is one of the best options among all but if you want to experiment with other tools and gain experience yourself, then keep reading the article.
Pokemon Go++ (jailbreaking needed)
The second tool in this article for location spoofing is Pokemon Go++, which lets you change your location in Pokemon Go by manually selecting a place. However, the tool is not recommended as it needs you to jailbreak your device.
Pros
It does not require a computer.
You can manually spoof location.
Cons
It requires you to jailbreak your device.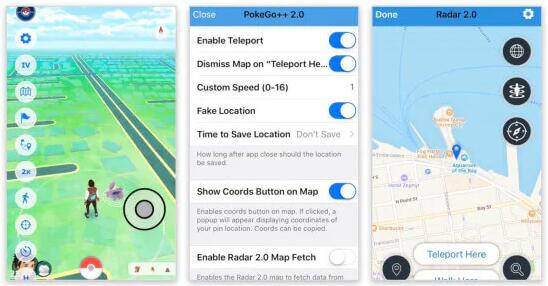 TutuApp (For both Android and iOS)
TutuApp is a third-party tool that is used to spoof locations on Pokemon Go and help you catch rare Pokemon Go. Here are some pros and cons of the tool to help you understand better.
Pros
The tools do not need to jailbreak your device.
You do not need your iPhone ID.
The interface is friendly and easy to use with a joystick.
Compatible with both Android and iOS.
Cons
Spoofing can be detected, and your account will get banned.
You can only install it from the Google Play environment.
The tool is full of annoying pop-ups and regular updates.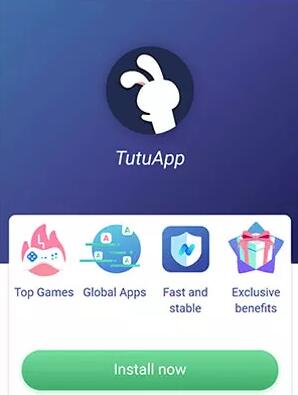 Useful Tips for Playing Pokemon Go at Home
Tools are all cool, but what if you can get some extra useful tips from a Pro player to improve your gaming skills. Here I have listed some tips and tricks for you to consider while playing.
How to Catch the Rare Pokemon from Home?
Yes, it is now possible to catch rare Pokemon while sitting at your home. Use a great location spoofer tool such as LuckLuckGo and teleport your location to anywhere in the world. Let me tell you a secret. Japan has the rarest and strongest Pokemon of all time, but you will have to improve the CP before battles.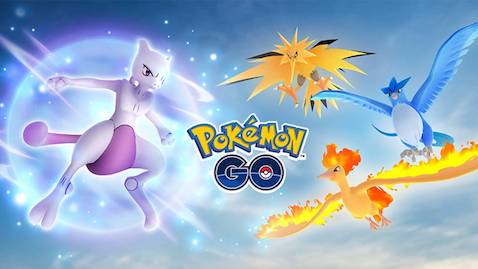 What is the Ideal Custom Speed to Play Pokemon Go at Home?
As a Pro player of Pokemon Go, I would say that two or three times is the ideal custom speed to play Pokemon Go at home as Niantic will not detect it, and you can easily complete the evolving requirements of your buddy. LuckLuckGo comes with ideal custom speed settings as it gives a natural look to moving speed, and you can choose the realistic mode to have a genuine feel of the game.
Updated News from Niantic about Play Pokemon Go from Home
Coronavirus has changed multiple aspects of gaming, and Niantic updated some of the game policies to keep up with social distancing for safety. Here is some updated news regarding Pokemon Go:
Most of the live events, such as Safari Zones, are either canceled or postponed.
Community Day and A Drive to Investigate now support solo play to keep up with social distancing because of the deadly virus.
Research tasks are removed from the game as you are not able to complete them at home.
New Poke Coin bundles are available every week at the Poke stop for players.
You can earn daily rewards up to 3X EXP and 3X as the first coach of the day.
The proximity radius of the Gym has been doubled.
Go Battle League Sets no longer require you to walk to earn them.
Raid Battle Passes can now be purchased remotely at any point on the map.

Did you like the idea of playing Pokemon Go from home without moving? Of course, who wouldn't love to be on the list of top players without making any extra effort? What is your favorite tool of all time? All the tools listed above are good to go, but I prefer LuckLuckGo over any other tool because of its friendly interface and quick processing.