While playing Pokémon Go, one of the greatest challenges I faced was not getting enough Pokémon around. I used to keep roaming and trying my luck, but it almost already resulted in getting tired and frustrated.
To find more Pokémon, I tried using a VPN to alter my location, but it also required me to keep moving, which was not a good option.
However, Pokémon Go spoofers can fake your GPS location and let you play Pokémon Go without moving! After reading this article, you will learn this Pokémon Go Hack to catch any rare Pokémon at home by lying on the couch like me.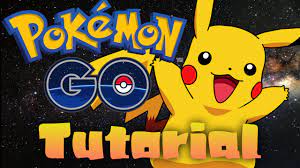 Pokémon Go tutorial
Using LuckLuckGo to spoof Pokémon Go [The most recommended]
LuckLuckGo is a professional location changer and no jailbreak is needed. You can play Pokémon Go without moving and catch rare Pokémon worldwide. Furthermore, it is safe and does not ban your account if you change your location multiple times. Click the below button to download this Pokémon Go Spoofer for free.
Steps to use LuckLuckGo:
You can change your GPS location in the following steps:
Connect your iPhone and click "Start."

LuckLuckGo Menu

Set a route or destination from a map, and adjusts the speed. Click "Move "option.

LuckLuckGo two-spot mode for Pokémon Go

If you previously used any spoofing tool, you would know that you could only change locations to play Pokémon Go while connecting the iPhone to your PC. Well with LuckLuckGo, it is not the case anymore!

Now you can play the popular game anywhere – not just when sitting in front of your computer. Just connect to Wi-Fi instead of plugging in a USB cable!
Trustpilot
Why Do I recommend LuckLuckGo?
It lets you simulate and synchronize movements to move around like in real life.
The joystick mode lets you navigate through the map.
The tool supports all the latest iOS versions and models.
It also protects your data with a 100% safe privacy policy.
FREE DOWNLOAD

iPokeGo for Pokémon Go 
The iPokeGo app has various features that will take your pokemon catching experience to a whole new level. You can change your GPS location wherever you want while leaving your current location.
However, beware because Niantic may find your actual location and block your account.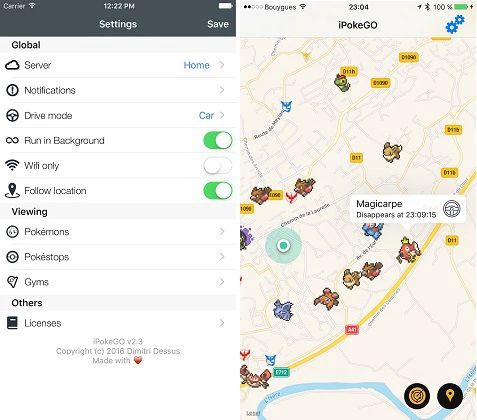 iPokeGo for Pokémon Go
Features:
Changes Radar position
Displays all Pokémon Go, Gyms, and Pokestops for high reward
Lets you cover a specific distance instantly to catch a unique Pokémon
Views the time remaining related to a seasonal or event-based Pokémon
Alerts you if a favorite Pokémon is nearby on the map


Here is how to use:
First, download the most recent IPA file and install Cydia Impactor on a computer.
Next, connect your iOS device to the system.
Run the Cydia Impactor tool, and add the IPA file to its interface.
Input your Apple ID email address and password one by one before clicking "OK." The app is now installed!
However, you need to head over to the Settings menu to let the device read the app. For it, open General and tap Device Management.

trust the app on the device

Select the new profile you have created. Add it to the Trusted list.
Now, open iPokeGo, and access the Settings menu.
There, you can select the WiFi or Mobile Data option. Also, enable the Pokémon, Pokestops, and Gym tabs.

enable multiple options for Pokémon Go

Access the map, and now you will find a wide variety of unique Pokémon to catch.
Pros:
Easy to use.
Syncs with Apple Watch
Cons:
Jailbreaking the iOS device is required, which is quite tricky and risky
The probability of your profile getting banned is high
Most of the valuable features are paid
iTools by ThinkSky
While using iTools to spoof Pokémon Go, the best thing I found out was it doesn't require me to jailbreak my iPhone. It enables me to use different locations on the map without leaving my room.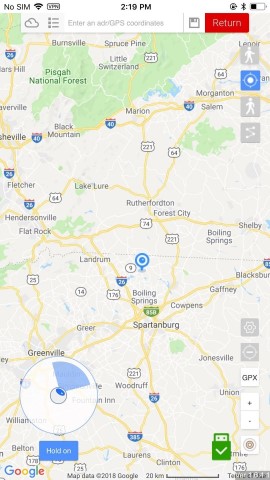 Spoofing location via iTools
Steps to follow:
Run iTools Spoofer on your computer, and attach the iPhone/iPad to the same system using a USB cable.
From the interface, tap the Toolbox button, and click on Virtual Location.

select virtual location from menu

Now, enter where you would like to jump virtually to play Pokémon Go. Once the information is added, click Go.

enter the info on new location

On the program's map interface, you can pin a position and click the Move Here tab to change your location.

change location in iTools
Pros:
No jailbreak needed
Unlimited spoofing options for premium users
It can be used to back up and restore your iPhone data
Easy to operate
Cons:
The free version only allows three location changes
Premium plans start at least $5 a month
Change GPS Location with iPogo Location Spoofer 
iPogo is the modded version of Pokémon Go. The app works by taking the Pokémon Go game and adding new functionality that makes it different to most other games.
This way, you can catch your favorite Pokémon quickly in a different location and enjoy the unique rewards that are difficult to get under conventional circumstances.
iPogo for Pokémon Go
Features:
Spawn Booster - It will make more Pokémon visible on your map
Block Non-Shiny - With this feature, you will only be able to catch shiny Pokémon
Release on Catch - Releases specific Pokémon from your storage that hold no value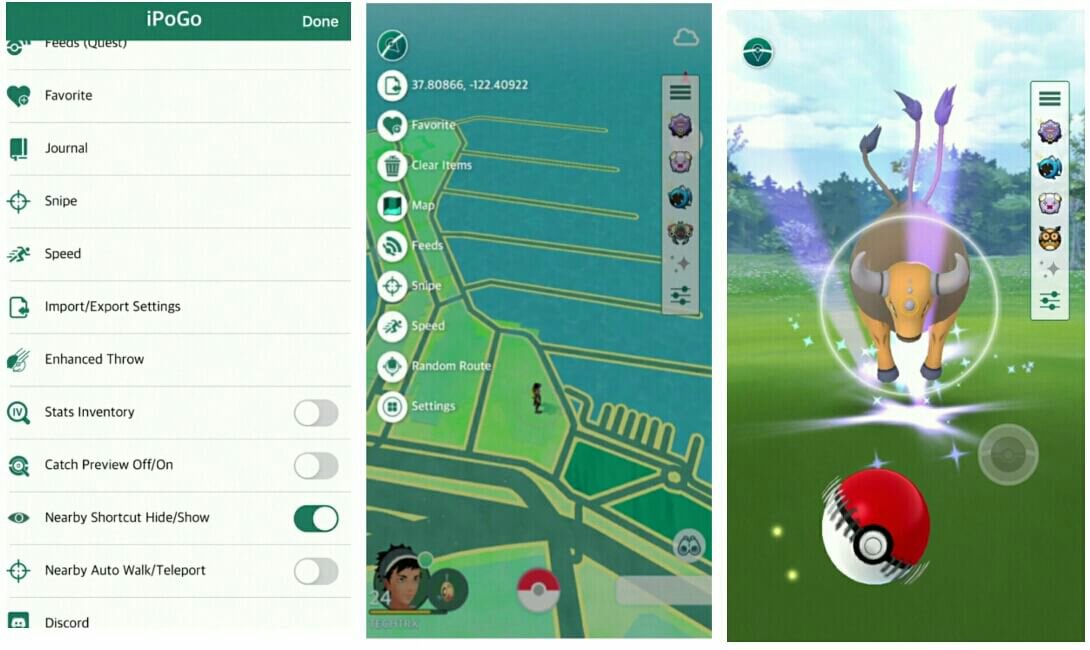 Steps:
Jailbreak your iOS device using Cydia Impactor.
Download the iPogo IPA file using 3uTools on the iPhone/iPad.
Run the iPogo app, and access your Pokémon Go account.
Open Settings, and tap Activate.

activate your Pokémon Go account

Enter your Code, and tap Activate.

Enter code to activate iPogo

Finally, you can change the location to play the game elsewhere.

choose location and filter Pokémon to catch
Pros:
It offers the chance to catch unique Pokémon efficiently.
Compatible with Android and iOS devices.
Cons:
Jailbreak is required.
You can get banned from Pokémon Go.
Modded app.
Costly premium subscription.
AnyTo: Spoofer Android Location Using computer
While using the AnyTo android app, I found that it can alter GPS location to any other location on the map. The best thing that made my day was that it not only worked on Pokémon but also other games. This enabled me to construct my route on the map while hiding my current location. I was roaming the streets of New York and catching Pikachus and other Pokémons while sitting at my home in New Jersey.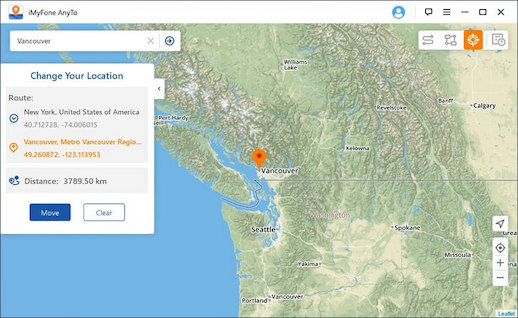 Anyto Android Location Spoofer
Follow the steps:
Add the iMyFone AnyTo on your desktop.
Now, using the Android device, you are required to enable USB Debugging. Go to Settings and tap About Phone.
Next, tap the Build Number option(7 times) or until you see the "You are now a developer" popup message.
While remaining on the Settings menu, tap Developer Options, and enable USB debugging.
Next, connect the Android device to the system by following the on screen instructions.

connect the Android device to Anyto

From AnyTo's interface, click Gaming, which will open its in-built map. Using the search bar, input the location you wish to visit and hit enter.

add the new location to play Pokémon Go

No, open Pokémon Go on the Android and train or catch Pokémon in the spoofed region.
Pros:
Easy to use
Support multiple Android models
Cons:
Not Free, $9.95/Month 
Need to download software on the desktop
Fake GPS Location (Without using a computer)
Fake GPS Location is an Android spoofing app. If you install it on your Android phone or tablet using the the apk link, you can spoof in Pokémon Go without getting banned. It also allows you to alter your GPS position by entering latitude and longitude. You can choose the speed you want to track the route if necessary.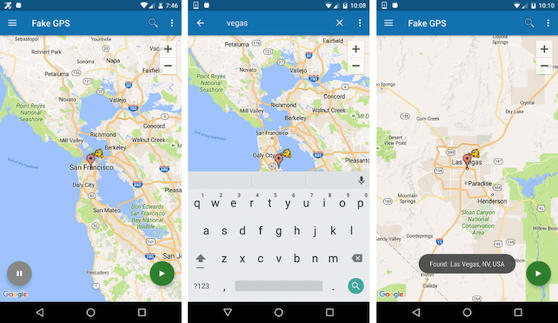 Fake GPS Location App
How to use Fake GPS Location app:
Add the Fake GPS Location app to your Android device using the Google Play Store.
Open the Settings section and go to Developer Options.
There, enable the "Allow Mock Location" feature.
Next, open the Mock Location App and choose GPS Joystick.

Select mock location app

Finally, access the spoofing app, select any location, and run Pokémon Go to unlock new rewards and catch Pokémon.

change location using Fake GPS Location app
Pros:
Great rating of 4.3/5
Easy-to-use app design
No need to download software on the desktop. 
Cons:
It cannot simulate walking between different spots in Pokémon Go.
Mock Location: Pokémon Go Spoofer Without Rooting
Mock Locations is another useful Android spoofing software for Pokémon Go in 2023. Without rooting your Android device, it may simply and safely mimic your location information. However, it offers a free trial that lasts for 24 hours. As a result, if you wish to use the premium features beyond the free trial period, you must purchase the full version.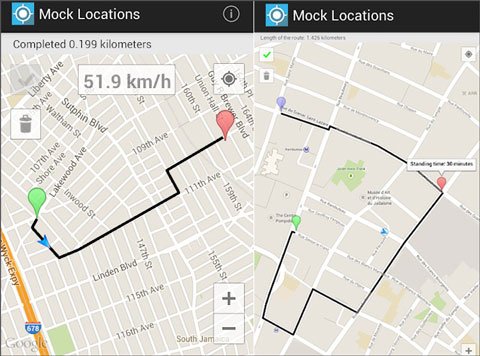 Android Mock Location App
Steps:
Install the app from the Google Play Store.
Now, go to device Settings and select the Developer Options button.
There, check the "Allow Mock Location" option before accessing the Mock Location App section.
Simply, select Mock Locations from the list!

Select mock location app in developer options

Next, launch the app, and choose which location you want to visit to play the Pokémon Go game.
Once done, open Pokémon Go, and you will be able to interact with new trainers and unique Pokémon in a different region.

adjust new location using Mock Locations
Pros:
Easy-to-use
Free trial is available within 24 hours
No need to download software on the desktop. 
Cons:
$0.99 - $10.99 per item after a free trial.
Not Working Pokémon GO Spoofers You Should Avoid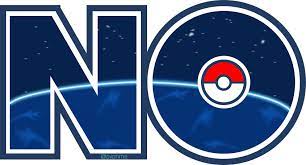 Avoid Not Working Pokémon GO Spoofers
If you've been searching the internet for ways to spoof Pokémon GO locations, you may have seen some videos showing you how to spoof placements even faster. PokeGo++ is said to be a tweaked official program that lets you fake Pokémon GO locations with a single click. This option sounds promising, with the promise of being able to move your character about using an on-screen D-pad. It sounds like a much simpler method than using a VPN with a spoofer, so it piqued my interest.
The issue is that apps such as PokeGo++ do not appear to work. According to the advertising films, all you have to do is go to sites like OkTweak.com, injectme.online, or appskd.com and download (or inject) apps to your phone via your browser. The truth is that these apps don't exist at all. In my experience, I've never been able to give them a chance. Instead, an app started bombarding me with advertisements, suggesting that I'd be granted access if I clicked enough of them.
This method has never worked for me. Thus unlike the other three methods, I cannot propose programs that provide a quick "injection" of Pokémon Go spoofing.
Other Spoofing Apps that You Should Avoid:
Tutu App – This is a modded application that claims to spoof your location to play Pokémon Go conveniently. However, it is noted that since the application doesn't meet the requirements of the Apple App Store and Google Play Store, user accounts on Pokémon Go get banned upon using it.
iSpoofer – It was once a popular platform to spoof location and play AR-based games. Well not anymore, as the app for iOS has been shut down for over a year. Still, a modded version of this app is available, but using that is risky, and could result in your account info getting leaked.
Can You Use a VPN to Spoof Pokémon Go?
Since Pokémon Go is a GPS-based game, a VPN won't change the location on its map, and you will remain in the exact area when you play it. Contrary to rumors spread by VPN platforms you could still get banned from the game while using a VPN and Spoofer at the same time.
It is because VPN only changes the IP location of browsers, not applications like Pokémon Go. So, it is recommended that you use LuckLuckGo only to change your position while playing the game.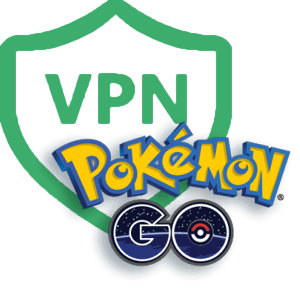 VPN for Pokémon Go
How to Spoof in Pokémon Go Safely?
Below are some recommendations to safely adjust the location while playing Pokémon Go:
It is key to manage your GPS movement while playing Pokémon Go. Otherwise, you could risk your account getting detected and banned by the servers. In order to avoid suspicion, you can enable Realistic Mode using services like LuckLuckGo to adjust your walking speed and overall GPS movement.
It is key to not change your location on Pokémon Go too frequently.
Using reliable spoofing software is essential. It is where LuckLuckGo comes in to provide the much-needed trustworthiness and competitiveness, offering Realistic Mode, high compatibility, and Multi-Spot.
Avoid resorting to modded applications, such as iPogo to play Pokémon Go in a spoofed location. These tools require jailbreak and are unreliable at best.
The current GPS location limits the discovery of Pokémon. The Pokémon GO spoofers introduced in the article can help you quickly change location and spoof Pokémon GO on iOS and Android.
LuckLuckGo can spoof Pokémon Go location with just one click, and the virtual movement is automatically synchronized to Pokémon Go! So excellent, you can easily capture rare Pokémon at home like me!