Did you know you can now use a VPN location changer to change not just your IP address but your GPS location too now?
I have collected all the best and easy methods during my research and shared them here in this article with you.
Since the pandemic broke out and I couldn't go out anymore, I started looking for other ways to enjoy the outside world, and I found a fantastic solution to going out but not actually going out. It's the VPN location changer free software!
Using a VPN, you can easily change your location to a different country and enjoy all services such as Netflix, local news, and more easily at no extra cost!
In this article, I will show you how to use a VPN and change your location on Chrome and physical location on iPhone.
What Is A VPN Location Changer? And How Does It Work?
Before I explain to you what a VPN location changer is, let me explain a bit about IP addresses. Each device connected to the internet is given a unique code. The geeks in the software community call it an "IP address." It is like your own unique post box.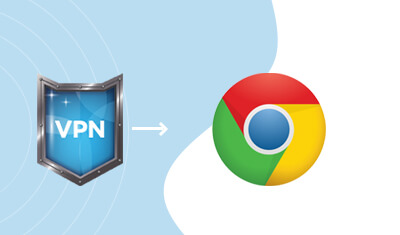 So, the location of your computer or mobile is essentially recognized by its unique IP address. And VPN changes this IP address, making it super convenient for you to change location while browsing.
You connect with a device from a different country and have a website send data to that device, and then you take it from there, simple, right?
Benefits Of Changing IP Address By VPN
A VPN allows you to change your online presence to a different country and access all its content easily.
Movies and series and YouTube videos restricted to a particular region are now accessible and easy to view.
A VPN location charger ensures that websites can't use their tracking cookies, making your location invisible to almost all of your online trackers.
But! (There's always a but!!!), if you tried this already, you should have noticed that while your IP address location is changed to a different country, most applications now use your GPS location, that is, your device's physical location and a VPN cannot change your location in your iPhone. Your maps app will still show you in your bedroom.
Limitations Of VPN Location Changer
The most you can do using a VPN location changer is use it for website browsing.
If you wish to do more than just browsing and are looking for ways to change your location on your iPhone, I have the perfect solution for you!
Best Ways To Change Location On iPhone
ProtonVPN - Best VPN Location Changers for Free
If browsing is your only requirement and you don't need more than that, you can easily use Proton VPN.
Proton VPN is a state–of–the–art VPN software that allows you to access websites from pretty much any part of the world easily from your fingertips.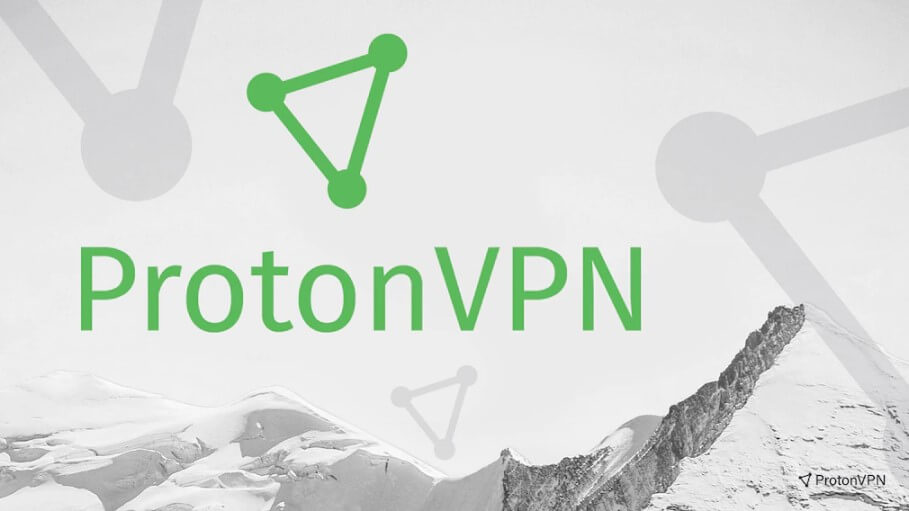 If you have your doubts, you can sign up for its free trial period and enjoy its services for a while. Proton VPN provides unrestricted access throughout your free trial.
However, this is not a dream catch. ProtonVPN has its pros and cons as well. Read on and find out what they are.
Pros of ProtonVPN
It is extremely user-friendly and can be used by pretty much anyone.
They won't take any information they don't really need and keep all your data safe and secure.
They are headquartered in the privacy capital of the world, Switzerland!
Cons of ProtonVPN
The servers are sometimes slow. This is isolated and wouldn't be an issue, but many people complain about it enough times for it to become a cause of concern.
If you run into any issue, you cannot access customer support immediately. They do not offer 24x7 customer support.
While the trial version gives you access to all servers and features, the paid version withholds them depending on the package you choose. You can only access all its features at the highest level.
How To Use ProtonVPN
The first thing you should do is download it from here. Then, once you open the app, you can tap on the "newly added profile" and connect to the network.
After connecting, it will ask for your user name and password. If you have not registered with them yet, you can just tap on "register new id," create your user id and password and select a plan that suits you.
Once you log in with your unique user id and password, you can log in and enjoy the service for as long as you like.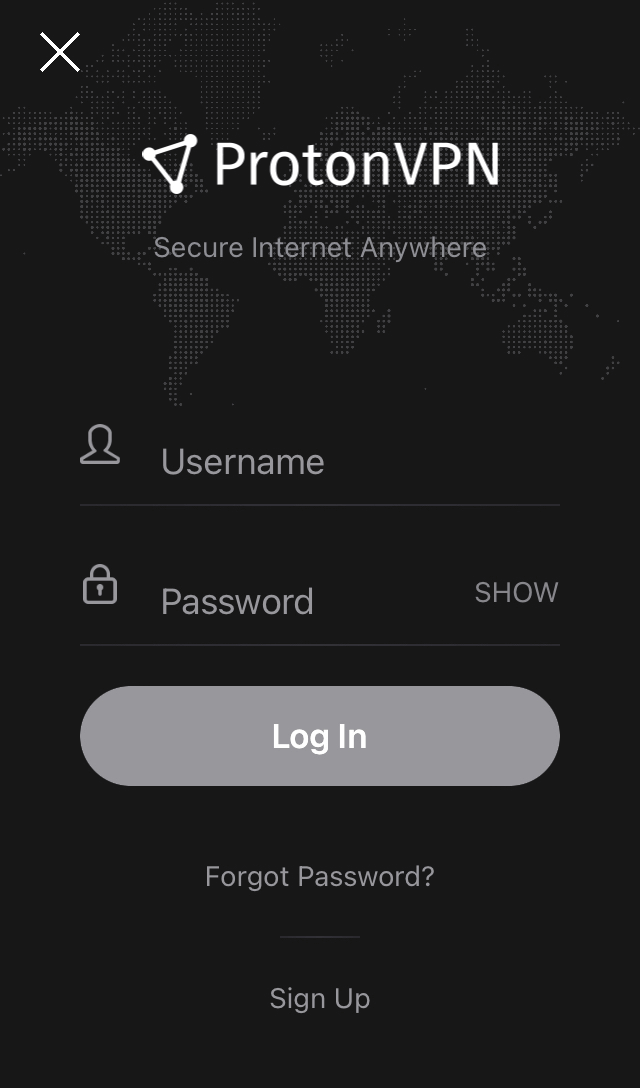 The only catch is, this is only good for browsing and some Netflix and chill. PhotonVPN will do nothing to help change your GPS location on your iPhone. Then LuckLuckGo is the best option you have against these location-based apps and can be used as a VPN location changer iPhone edition.
LuckLuckGo - Best iPhone Location Changer
LuckLuckGo is a professional third-party app that can conveniently change the GPS location on your phone to anywhere you like without a hitch! I've personally benefited from this app a million times while playing PokemonGo right from my bedroom!
Pros
It can support changing your GPS location to anywhere in the world quickly and efficiently.
It has a very intuitive and friendly user interface that can be used by almost anyone there is and access all its features.
Works best with all location-based apps such as any fitness app or even Facebook.
Excellent for games that require you to be outdoors, like Pokemon Go or any other similar game.
Steps To Use LuckLuckGo
This is an efficient tool and is relatively easy with only three simple steps, honestly.
Go to the official website, download the application, and run it on your PC.
Connect your iPhone to your computer
Select the location on your map and click on "Move."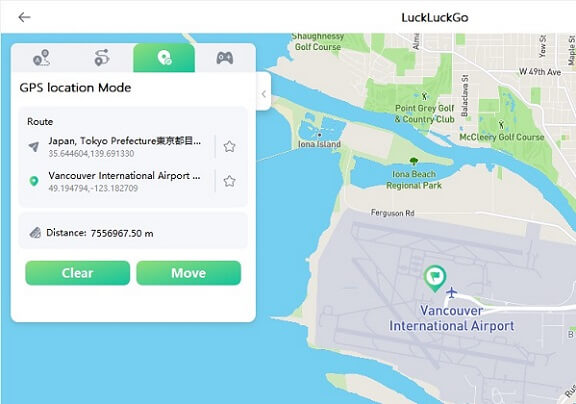 And that's it! You can go anywhere, "walk" to anyplace you like and all of it, from the comfort of your home!
Best VPN Location Changers For Chrome
I'm sharing the list of my personal favorite VPN location changers for Chrome just for you.
VPN Location Changer
Free trial period
Paid plan
ProtonVPN
No limits
$4/month
Surfshark
7 Days
$10.99/month for Mac
$12.95/month for Windows
CyberGhost
24 Hours
$12.99/Month
ExpressVPN
No
$12.95/Month
Comparison table of 4 VPN Location Changers: ProtonVPN, Surfshark, CyberGhost, ExpressVPN
PhotonVPN
Headquartered in Switzerland and one of the friendliest apps available, photonVPN is an excellent app for you to use for VPN location changes through Chrome. It has a no-limits barred free trial period, and all its paid services start from just $4/ month!
Surfshark
Surfshark VPN is a full-on security network. No one provides better security than Surfshark VPN. It is a great tool to add to your device and enjoy fast, secure, and safe browsing on the internet all time. The free trial period of Surfshark is just seven days, but you can access all its features with just $10.99/ month if you use mac and $12.99/ month for windows.
CyberGhost
CyberGhost VPN is arguably one of the best VPNs of 2021. It provides you with multiple layers of security protocols to ensure your anonymity and provide you with a safe space on the internet. Its free trial lasts only 24 hours from the time of your registration and costs you $12.99 per month.
ExpressVPN
ExpressVPN puts its money where it runs its mouth. They are simply too tough to beat in their price range. This is probably why they don't provide any free trials either because they are so confident in their services and stand confident. It provides a steal of plenty of features for just $12. 95 a month.
How To Use A VPN Location Changer For Chrome
Three steps.
Open the app on your computer.
Log in with your user id and password.
Choose the country or region you want to connect to and start using!

That's all, folks! If you're new to that app, you have to register as a new user, but that's a simple task like creating a new email. Once you do, go to steps two and then three and enjoy your VPN!
VPN Location Changer FAQs
Is changing your IP country legal?

Pretty much no country puts restrictions on accessing another country's IP and using it harmlessly. The practice is not illegal. However, what you do with the different IP addresses is different. For example, China recently banned the use of Bitcoin throughout its land. And using a VPN to override this ban can still get you in trouble. Do not think you are invisible if you use a VPN. If need be, anything is possible with the right dedication. So, stay away from any illegal activities in your country.

Are there any truly free VPN location changers?

I have asked myself this question a billion times and still ended up with the same answer every time. No. I searched throughout the web to find any VPN that might be truly free. The answer sadly, and quite frustratingly, is no.

In my search, I found some that claim to be free but are shady and less secure networks. Security is everything in the VPN network, and compromising on this can get you banned from the apps you use if you're found out.

Does the IP change regularly for a particular country server the VPN provides?

The best of the best VPN services do not do this. Because once you disconnect from the servers, they forget you were even there and hence didn't track your connections to any of their services.
An IP address is like your post box on the internet, and a VPN is used to hide your post box from the annoying people around you. You can use a VPN location changer to quickly access content from any part of the world in 3 simple steps.
However, most VPNs work only for browsing and do nothing against apps that demand your GPS location. For such apps on iPhone, my recommended go-to would be LuckLuckGo. It's a simple application that lets you change the location on your phone to literally any street in the world. You can even cheat fitness apps on it! (don't tell my wife I do that, please).
So if you're someone that likes to check out content from all around the world, LuckLuckGo would be the perfect iPhone location changer for you to try out!