I enjoy playing Pokemon Go but with players reaching over 80 million in a month, you need a hacked Pokemon go.
The hacks you will learn in this article work for both iOS and Android devices.
I have found out the best way to find pokemon characters from your home, so let's get started!
Pokemon Go is an amazing game that is fun and has a lot of players daily. Undoubtedly one of the biggest augmented reality games, Pokemon Go was an instant hit immediately after it launched in 2016. Social media was filled with videos of players roaming the streets trying to discover the next pokemon.
Even though a lot of fans loved searching for pokemon characters on the streets, it slowly lost its buzz. Now, players want to be able to find the pokemon characters in the comfort of their homes.
In this article, you'll learn about what a Pokemon Go hack is and the best Pokemon Go hacks for both iOS and Android devices.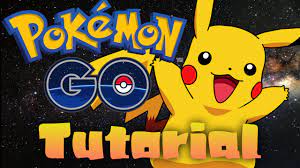 Pokemon Go tutorial
What is A Pokemon Go Hack?
A Pokemon Go Hack is essentially the best way to complete several tasks within the game wherever you are. For instance, you don't need you don't need to physically search for any characters with a Pokemon go walking hack. Hence, the reason why it has become incredibly popular.
Over the years, I have tried several Pokemon Go hacks and have found the best options. The hacks I will be sharing are all effective and useful, however, you need to pick and choose carefully.
Below are the different Pokemon Go Hacks you can try:
Spoofing
One of the most popular of the Pokemon Go hacks is spoofing. This hack allows you to change your location within the game, which will then help you see the characters in a specific location. Spoofing makes it easy for you to get characters in different locations, especially exclusive Pokemon.
Region exclusive Pokemon are very difficult to find, however, you can get them with spoofing. Despite how impressive this method is, you can get permanently suspended by the community, so be careful.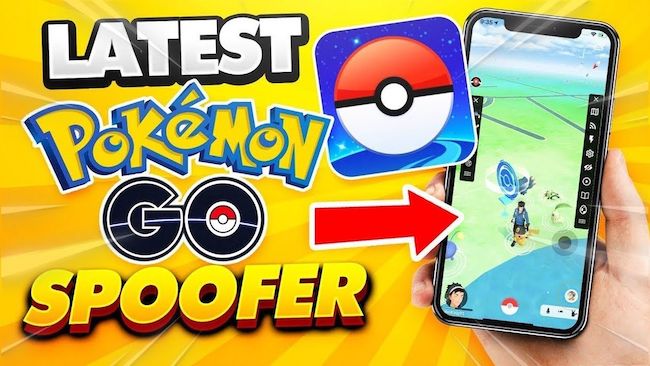 Spoof Pokemon Go
Level-up Pokemon Go Hack
If you're a new player and you're starting to get impatient, you can use this technique to level up fast. To level up quickly, you will need to capture a batch of weak pocket monsters such as Weedle, Pidgey, and Caterpie. These are so easy to find and capture, so it requires minimal work.
Once you have these monsters, try to earn double XP in 30 minutes with a lucky egg. Immediately you do this, level up as many of your monster as possible. Keep on leveling up until evolution and you will max out your points.
I use this hack and usually outdo 80 evolutions in 30 minutes because of how easy it is.
Defeat Pokemon Gyms
Another hacked Pokemon Go technique that works is defeating a team in a Pokemon Gym. How do you do that? This is where you need a little help because it will only work if the other players are in on the game. You will need three players to start a battle within the gym.
During the battle, two players need to give up on the fight and rejoin while player one drops out simultaneously. The player that drops out will join a new battle and all of you finish the match at a go. This will lead to the defeat of the pokemon. With this hack, you can defeat some of the strongest Pokemon in the game with ease.
Botting Pokemon Go Hack
As the name implies, this hacked Pokemon go technique entails creating several bots within the game. These bots help you catch Pokemon characters automatically. Although this method works, it's my least favorite because it can be obvious. Plus, it can get you permanently suspended.
Create Multiple Accounts
Similar to the botting method, creating several accounts will make it easy to capture Pokemon. Most importantly, it can help you defeat powerful opponents in Pokemon gyms. But, if you get caught, it will get you banned.
Although these methods work, they can get your account banned. So, to be on the safe side, there are better options for Pokemon go hack iOS and Android.
The Best Pokemon Go Hack for iOS
The easiest way to get hacked Pokemon Go for your iOS is by spoofing. As mentioned earlier, spoofing allows you to hide your current location and choose another. This will help you locate Pokemon characters in the new location and the best software for this process is LuckLuckGo.
LuckLuckGo is an excellent software that helps you change your GPS location on your iOS device. With this application, you can enjoy Pokemon Go and other location-based games as well as enjoy several geo-specific services. Also, LuckLuckGo offers a safe and secure connection that prevents hacking and other types of network-based crimes.
Trustpilot
Why Do I recommend LuckLuckGo?
It lets you simulate and synchronize movements to move around like in real life.
The joystick mode lets you navigate through the map.
The tool supports all the latest iOS versions and models.
It also protects your data with a 100% safe privacy policy.
How To Use LuckLuckGo
To use LuckLuckGo for the pokemon go hack iOS, follow the next steps;
Launch LuckLuckGo.
Connect your iOS device to your laptop and click "Start."

Connect iPhone to LuckLuckGo

Select "Two-spot Mode" and set a starting point and a destination from the map.

Spoof Pokemon Go location via LuckLuckGo

Set up the movement speed and number of moves. And click "Move."
The Best Pokemon Go Hack for Android
Method 1: Use A VPN
For the best Pokemon go hack Android, you will need to download a VPN. A Virtual Private Network (VPN) allows you to redirect your online history with ease. When you use a VPN, your IP address, browsing history will be hidden from remote servers. A VPN keeps you anonymous while playing Pokemon Go and other games, which gives you an advantage.
NordVPN is the most recommended VPN for gamers, regardless of skill level and game type. I've used this VPN for several games and it is always effective. You can spoof your location to different countries and enjoy the game.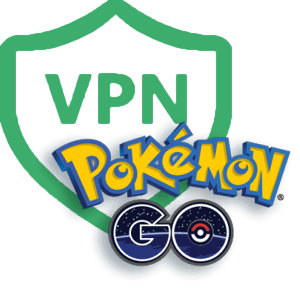 VPN for Pokemon Go
All you need to do is follow the next set of steps:
Go to your play store and search for NordVPN
Download the app on your Android device
Install and use
Change location via VPN
This way, your pokemon go hack Android will be easy to use.
One of the things you may need to worry about is that a VPN changes your location to the places where the servers are present. So you cannot use VPN as a Pokémon Go walking hack. So let's go-to method 2.
Method 2: Fake GPS Go Applications
Aside from using a VPN, you can always try utilizing your android's ability to create a mock location. However, you will need to enable the developer settings and install a fake GPS application.
The following steps will help:
Go to Google play store and download Fake GPS Go. You can always sideload apps from third-party sources
To enable developer settings; Go to settings and click on "About Phone"
Tap on the build number 7 times to enable the Developer Options.
Select Mock Location app
Select the Fake GPS Go app and set it as the default mock location app
Now, launch the app and set your preferred location.
Once you're done with these steps, launch the Pokemon Go app and it will automatically set to the location you selected on the Fake GPS Go app.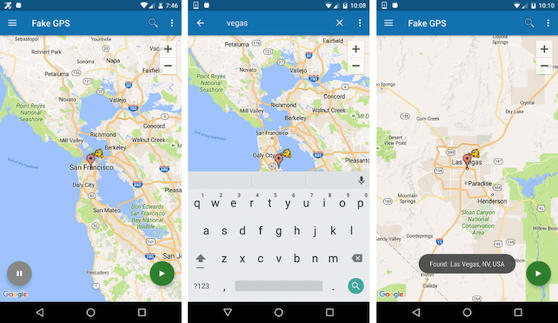 Spoofer Android location using Fake GPS Location app
Hot FAQs

Pokemon Go Updated News
Q1. Is Pokemon Go Hack Safe for My Phone ?
Pokemon Go Hack is safe for your phone as long as you use a secure software such as LuckLuckGo. Although when you spoof locations, your account may be banned and your data security can be compromised due to a lack of speed and accuracy. Eventually, it depends on the application you choose.
Q2. WilI Pokemon Go Hacks Get Me Banned?
Using Pokemon Go hacks can get you banned if you're using certain tools such as a modified APK, such as PGSharp and iPogo. These tools are easily detectable by Pokemon. However, LuckLuckGo is an efficient, secure, and safe tool that isn't noticeable by the company.
Q3. What Will Happen If I Cheat in Pokemon Go?
If you cheat in Pokemon Go, your account will be permanently suspended. However, it depends on the hack you're using; location spoofing is the best option and LuckLuckGo is an excellent application to switch locations securely.
With so many people playing Pokemon Go at a time, it can be difficult to advance in the game. Moving to the next level or getting new characters can be difficult, however, all this will change when you use the hacks above. I strongly recommend LuckLuckGo for location spoofing, because it is more secure compared to others. Plus, it's easy to install and work for both iOS and Android devices.