When playing location-based games like Pokémon Go, changing your GPS can change your entire gaming dynamics. Gamers living in remote areas or closed spaces may face problems catching a variety of Pokémon.
Just by switching to a more familiar region or a bigger city, there's a strong chance that you'll increase your Pokémon collection. To resolve this issue and catch maximum Pokémon, Pokémon Go spoofers like the PGSharp app work wonders.
I'll share everything about PGSharp's characteristics and features in this blog.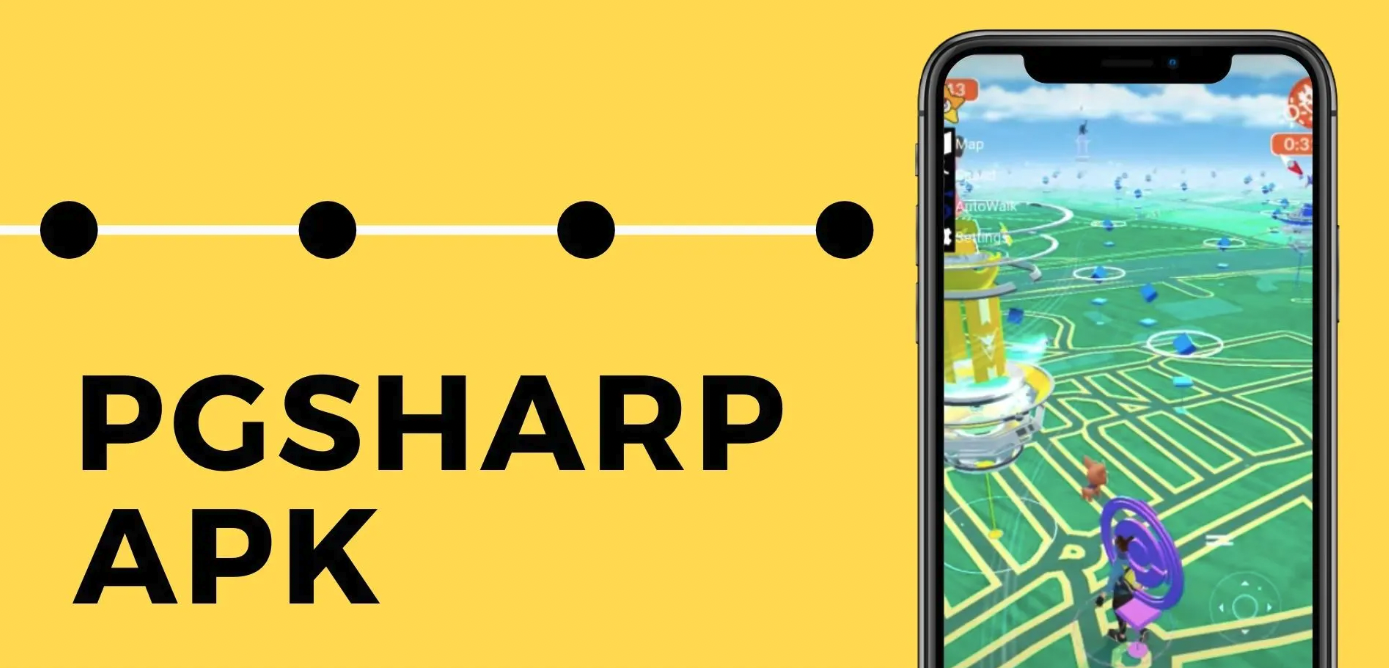 PGSharp for Pokemon Go.
What is PGSharp for Pokémon Go?
PGSharp is a prominent location-changing application explicitly designed for Pokémon Go, allowing your phone to switch locations to any part of the world and letting the app think you're situated somewhere else.
I recommend PGSharp because of its ease of use and powerful functions, making it ideal for catching as many Pokémon as you want.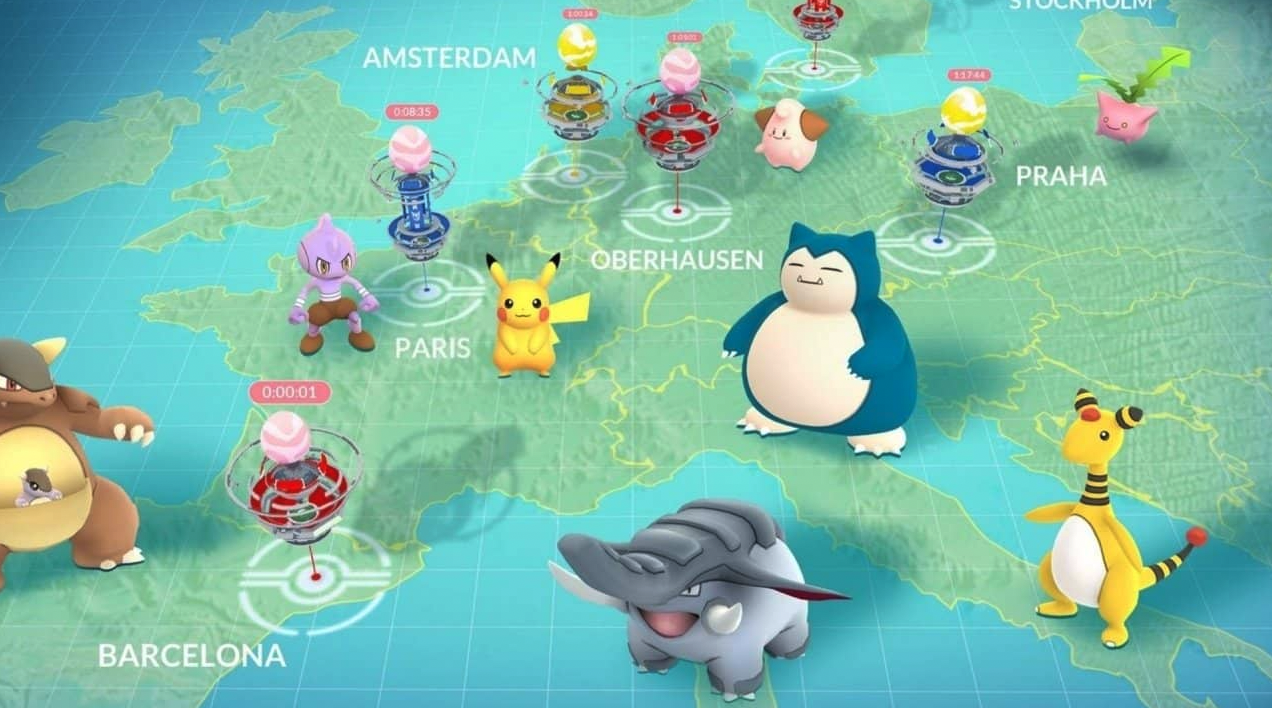 Catch rare Pokémon with PGSharp.
Features
There are different types of features that PGSharp has to offer to Pokémon players. Some of them are listed as follows:
Auto-walk: Allows you to roam around different PokeStops to collect items leading you to Pokémon.
Auto-transfer: Switch to a more stable location automatically for higher chances of catching Pokémon.
Auto-catch: Catches a Pokémon on its own when detecting one nearby.
Joystick spoofing: Change your joystick's speed, accuracy, and direction.
Pokémon feeds: Get to know about different Pokémon, especially those in your collection.
Enhanced throw: Increased throwing intensity with more speed.
Prices
PGSharp offers two different versions; free and paid to enjoy Pokémon Go on your Android. The Standard paid plan costs $5/month to avail of all the features, while the free version only offers limited features.
How to Download or Update the PGSharp App
Go through the following section to learn all about the most recently launched version of PGSharp and how to download it!
What is the Latest Version of PGSharp?
Although the PGSharp app gets updated every once in a while, you can find the latest version on its official website, with details under the Download button. Before downloading, make sure to go through the release date. Currently, the newest version of PGSharp is.
If you want to check previous versions, you can also find them by scrolling below the plans.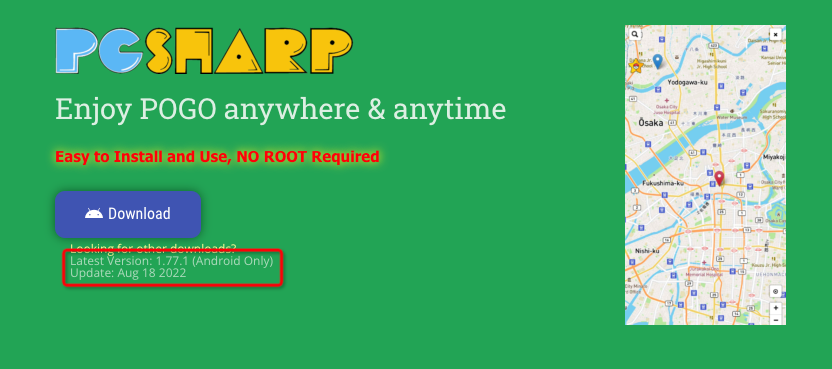 The latest version of PGSharp.
How to Download the Newest Version of PGSharp
The PGSharp gives a simple and easy way to spoof your GPS location, emphasizing improving your Pokémon Go experience. You won't need any technical background to download or use this application which can be executed in a matter of minutes.
Requirements
Uninstall any existing version of Pokémon Go that you may have downloaded from the Google Play Store.
Remove all the Pokémon Go files if installed from any unknown sources
From the Settings app on your smartphone, turn on the "Allow Installation from Unknown Sources" option.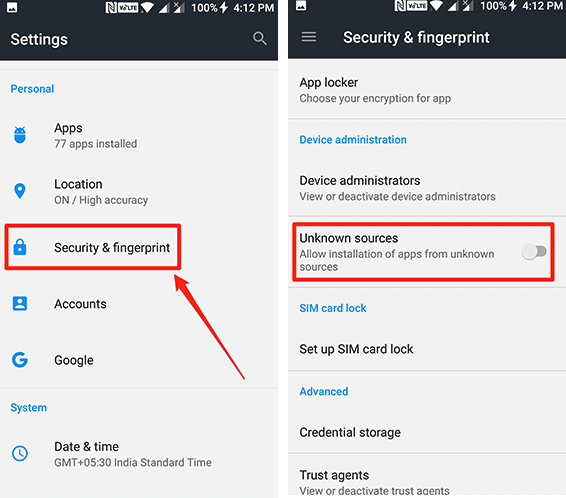 Allow installation from unknown sources.
Steps
All you need to do is follow the steps below to download the PGSharp app:
Go to the PGSharp Official Website using your browser
On the top slider, locate the Download button from where you can download the latest version.

Download the PGSharp app on Android.

Once files are downloaded, open File Manager and find the Download menu.
Tap the mod APK file, hit Install, and the app will start installing on your phone.

Install PGSharp app successfully.

Sign in with your Pokemon Trainer Club email to get started with PGSharp.

Pokemon Trainer Club account.
Note: You won't need any computer system. The app doesn't require rooting to avoid any harm to your OS.
How to Update Your PGSharp App
To avoid errors and bugs on your PGSharp app, you need to update it to the latest version once in a while. You can also experience new features and options with updated versions.
Steps
For updating your PGSharp app, you need to follow these steps:
Go to the PGSharp app
A prompt will appear asking you if you want to Update to Continue. Click OK.

Update PGSharp app.

The app will load PGSharp's official website from where you can download the updated version by clicking Download.
Once files are downloaded, you can access them from File Manager > Downloads.
Tap to Install the latest version of PGSharp.

Install an update version of PGSharp.
Note: The updating process is similar to the PGSharp app installation from scratch.
How to Fix PGSharp Update to Continue Error?
If you have opened the PGSharp app after a while or even if you use it regularly, you must have received the Update to Continue prompt repeatedly after a certain period.
You often see this prompt as a sign to add updated features or to remove bugs for a better user experience. However, if you want to resolve this issue, then simply access PGSharp's site and download the beta version instead.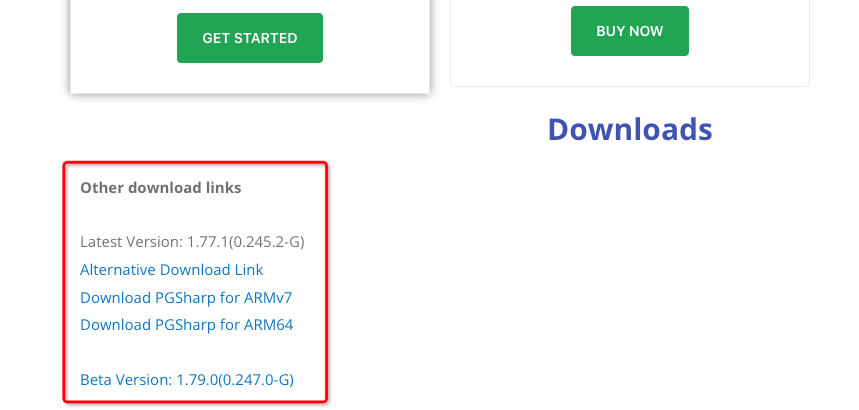 Download PGSharp Beta Version.
How to Use PGSharp for Pokémon Go
How to Setup the PGSharp App
PGSharp is turned out to be a lifesaver for Pokémon Go lovers to play the game even on Android without any fluctuations or errors. The app has many different features and settings which you can use at various phases to catch your desired Pokémon smoothly.
I'll be highlighting all these features step by step in this section:
Speed: Set your speed to 9.3 km when you want; usually roam around the PokeStops. However, if you want to hatch eggs, then set the rate to 10.5 KM.
Joystick: The joystick feature is used to navigate around the map from one location to another.
Hide Trainer Name: As most gamers record their gameplay to upload on their streaming channels, most of them reveal their trainer's name to show that their gameplay is authentic. However, you can either hide or show your trainer's name as your choice.
Caught Preview: These features allow you to take screenshots easily in preview mode
Quick Catch: If you turn on this feature, you can catch any Pokémon without waiting for the ball to shake and skip the action before capturing it.
Remember Pokéball: For those who want to remember the Pokémon they used the last time can turn on this option.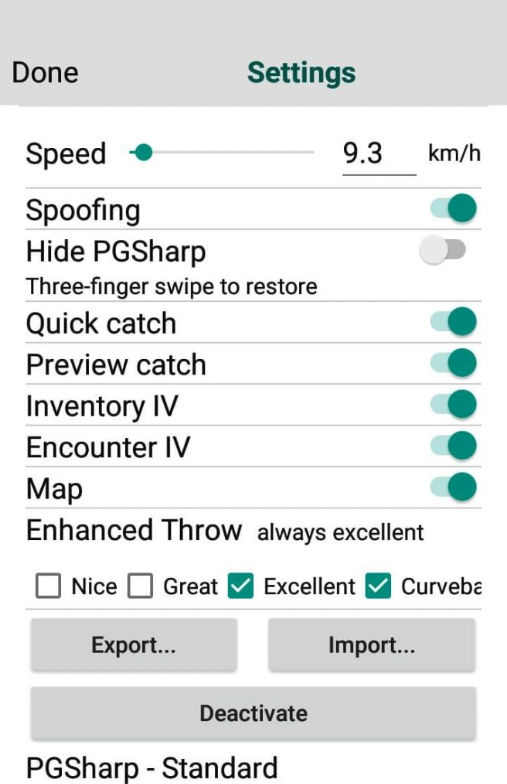 PGSharp features on settings.
Different people have different ways of playing a game. They use additional controls and further actions in response to specific feedback. In PGSharp, you must set up your app with a settings menu to enable all the features.
However, if you want to get the whole experience from your Pokémon Go gameplay, then you copy the settings as suggested below:
How to Teleport in PGSharp
We all must have dreamt of teleporting to any location we want, and PGSharp has fulfilled this dream on virtual grounds. It offers an automatic teleporting option that you can access to increase your Pokémon collection.
With this feature, you can switch from one location to another without even physically moving an inch.
Steps
Follow the steps below to enable automatic teleporting:
On the settings menu, tap the Teleport button.
If you want to teleport to a particular location, you can toggle on the button, and you'll be immediately sent to that location on Pokémon Go.

Tap the Teleport feature of PGSharp.
How to Use the PGSharp Map
In PGSharp, you'll get a map feature that lets you move around the globe by setting destinations and favorites and saving routes. You can use the map to go to specific Pokémon, zoom in and out of any particular PokeStops or navigate a raid.
Besides, you can either walk or teleport to that location by following the map as you would in the real world. A GPX button also automatically enables you to import a route to a certain PokeStops.
Steps
Open the Map Feature.
Tap the Search button on the top left and enter any real-world location or its coordinates to teleport or auto walk.

Search location on the PGSharp map.

The map has different buttons to show certain locations with Gyms, Raid Battles, and PokeStops.
The Star symbol shows your favorite locations.
Locate the GPX button.
Type any number from 1 to 394 with 50 as the default.

Learn how to use the PGSharp map.

Once you type the number of choices, you get routes.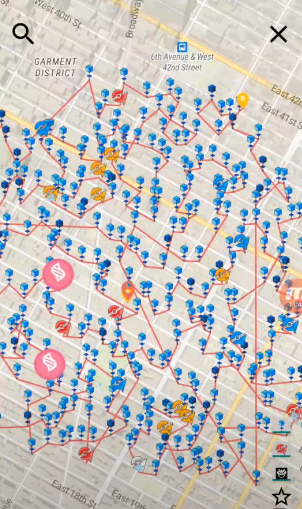 Learn how to use the PGSharp map.
How to Use Nearby Radar in PGSharp
Among many other features offered by PGSharp, there's an option called Nearby Radar which allows you to view all the Pokémon near your current location so that you won't miss out on any. It also enables the players to scan shinnies, which you can turn on to be notified when it appears on the map so that you can pause your auto walk and catch the shiny.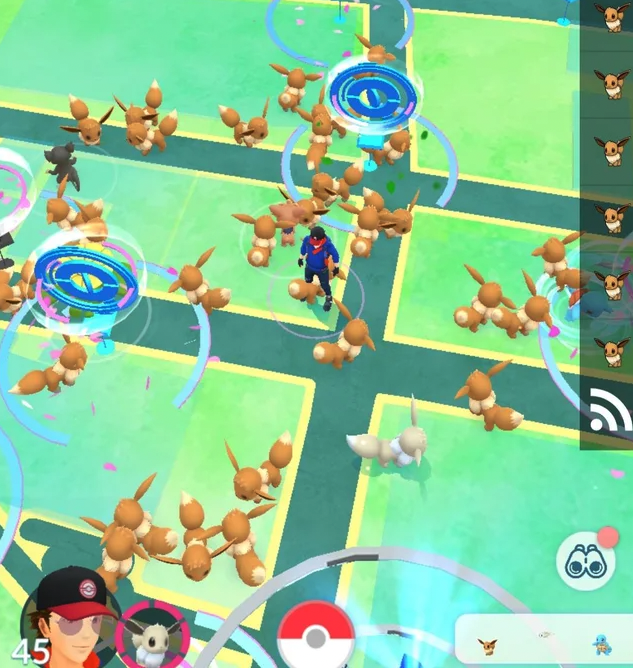 Scan and catch Shiny pokemon.
Steps
Go to the Settings menu.
Scroll down and tap on the Nearby Radar option.
If you want to see the shinnies currently near your location, then turn on the Load Shiny on Map option.
If you only want shinies on your map, toggle on the Scan Shiny and Only Show Shiny options
Moreover, you can turn on the Push Notification button to get alerts about shiny near you.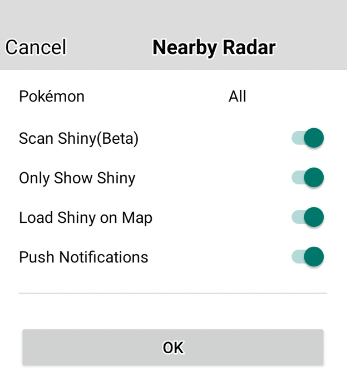 Access PGSharp's Nearby Radar.
How to Remove Cooldown in PGSharp
In PGSharp, the cooldown is the time period or the pause you take during gameplay after using certain in-game actions. It is the ratio of your traveled distance to the number of in-game activities.
For instance, if you have caught a wild Pokémon at New York Central Park, but you must keep traveling for at least 10km to feed another wild Pokémon, then you need to pause for at least 7 minutes between both actions.
As per the cooling chart, the maximum cooldown time is 2 hours for traveling 1350 km. You can learn more about the Cooldown Rules here.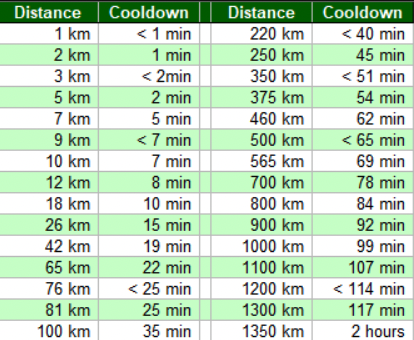 How to remove PGSharp Cooldown.
Actions Triggering Cooldown
Following are the particular actions because which the cooldown time triggers:
Feeding a wild Pokémon with a berry
Catching wild Pokémon
Stealing Pokémon
Spinning a PokeStops
Dropping the ball on the encounter screen accidentally
Placing Pokémon in gyms
Gym battles
Feeding gym defender within screen radar
Using the Gotcha device to spin and catch
How to Use PGSharp on iOS?
When I tested Pokémon Go on iOS and Android devices, I found PGSharp to boost the gaming performance for Android devices.
But to my sadness, it doesn't support iPhones or iPad, resulting in constant frustration of not finding enough Pokémon. I got my hands on many apps which allow you to play these games with your iPhone connected to your PC, but my hunt for location spoofers for Pokémon Go continued until I reached a reliable desktop tool called LuckLuckGo.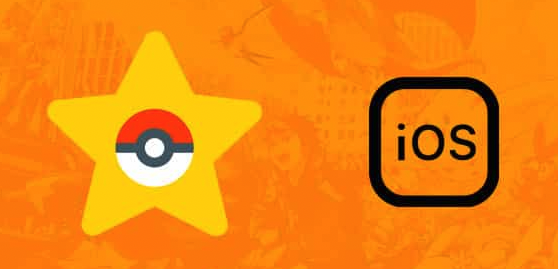 PGSharp for Pokemon Go on iOS.
How to Spoof Pokemon Go on iOS with LuckLuckGo
What is LuckLuckGo?
LuckLuckGo is a powerful location spoofer that can take you anywhere with just a click, without jailbreaking or making any changes to your iOS.
Moreover, you can play any location-based game quickly, even Pokémon Go, and catch many rare Pokémon from different parts of the world. Furthermore, it is completely secure, and you can even change your location multiple times without restrictions or the fear of getting banned.
Steps
If you want to change your GPS location for Pokémon Go, just follow the steps below:
Connect your iPhone to the system and tap Start.

Spoof Pokemon Go via LuckLuckGo.

Adjust the path from the map and set speed or accuracy according to your strategy.
After you are satisfied with the parameters, hit Move instantly and change your location.

Play Pokemon with ease using LuckLuckGo.
Trustpilot
Why Do I recommend LuckLuckGo?
Highly Compatible: Supporting all the latest iOS versions and models.
Movement Controls: Synchronized movements just like roaming around in the real world.
Safe: Complete protection against data hacking with a secured privacy policy.
Virtual Joystick: Offers a virtual joystick letting you browse the entire map.
FREE DOWNLOAD

FAQs
Q1: Is PGSharp Safe?
Spoofing is never safe, and there's always a risk when using any location spoofer when playing location-based games. Similarly, PGSharp is a third-party mod application, making it more vulnerable to getting your account banned.
You can either not use the official Pokémon Go app and PGSharp simultaneously or just use a spare account to use PGSharp, so even if it gets banned, you can still play with your main account.
Q2: Why Can't I Catch Pokémon or Spin PokeStops in PGSharp?
Sometimes when you try to catch a Pokémon or spin a PokeStops, you get the Try Again Later prompt, which doesn't let you perform specific actions. It happens because of cooldown violations that result in a soft ban on your account.
As per cooldown rules, you have to pause for a certain duration between each in-game action, but if you have violated it, you have to wait for at least 12 hours or less to use those actions. In such circumstances, you must close the PGSharp app and take a break from catching Pokémon.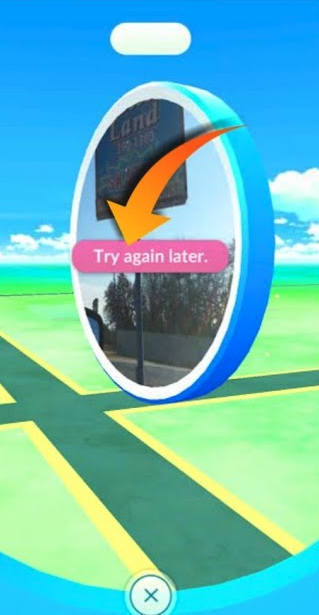 Remove PGSharp Soft Ban.
Q3: What's the Best Place to Teleport for General Legendary Raids and Rare or Good Pokémon Spawns?
Although there isn't any specific place best for teleporting, it simply depends on your personal experience or choice. I prefer going to Santa Monica Pier in Los Angeles, California, because of the abundance of rare Pokémon.
You get Dragonites, Snorlax, Mewtwo, Lapras, and many more, where all the PokeStops are on Lure Modules. Some of the other preferable locations for spawning a considerable number of specific Pokémon are:
Disneyland Canada
Times Square NYC
St. Louis Zoo
Old Sacramento District
Seattle Center
Q4: How to Get PGSharp Standard Edition Key for Free
You can get a PGSharp edition key using promo codes and coupons from different websites and popular gamers. All you need to do is go to settings and tap the Activate button above the Speed bar. Type the promo code and tap Activate to turn your Free version to Standard.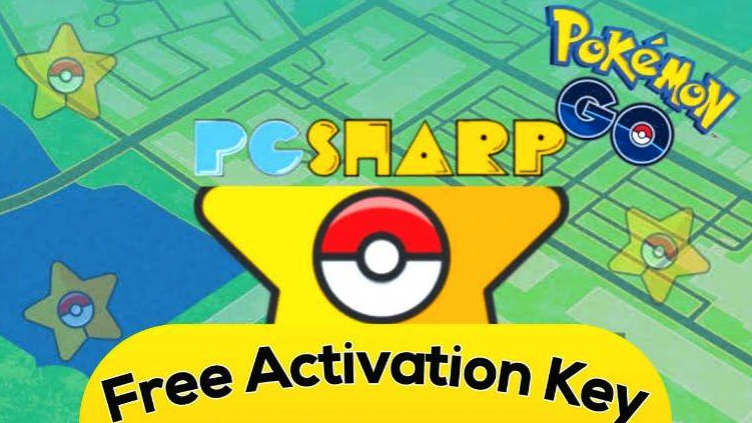 PGSharp free activation key.
With the rising interest in Pokémon Go, it gets more and more difficult to find rare Pokémon types in your area. Different factors affect your hunt, from inaccurate location network issues, and the game's inability to detect remote areas and closed spaces. With PGSharp, you can bypass all restrictions and catch the Pokémon of your choice with ease on Android.
However, if you are facing a similar problem on your iPhone and want to expand your Pokémon collection, then LuckLuckGo can resolve this issue by switching to multiple locations in a row. Now you can enhance your gaming experience without any hassle!