Share a virtual location on Facebook, Twitter, Instagram, and more.
Spoofing your location and customizing the walking speed to a natural feel can allow you to play your favorite location-based apps like Pokemon Go.
With the GPS spoofing app, I can play my favorite location-based game, Pokemon Go, without taking a single step, even though it is geo-blocked in my region.
Even better, I may fool my friends and family by sharing the spoofed location or hiding my location to avoid being monitored. And whenever I'm in a dating frenzy, I can easily change my location on dating apps to find better matches.
If you desire to indulge in the same functions, be assured that I have you covered. I'll discuss the top five GPS spoofing apps for iPhone and Android in this article.
Part 1 5 Best GPS Spoofing Apps for iPhone and Android
1. LuckLuckGo: 1-Click to spoof GPS location on iPhone (most recommended)
If Pokemon Go is your favorite AR game, like me, and you want to play it from the comfort of your own home. In that case, I highly recommend faking your position on iPhone or Android with the help of the LuckLuckGo GPS spoofing app in just one click, without jailbreaking the device.
Being one of the best GPS spoofing applications, LuckLuckGo allows you to change your position and create a personalized path with a walking speed to show yourself moving naturally within the app or game while avoiding detection by location-based apps. You can configure it to the single-spot mode or the multi-spot mode for ease of use.
It's pretty simple to install and use; the developer includes all necessary instructions for getting the app up and running on your phone.
Trustpilot
Why Do I recommend LuckLuckGo?
It lets you simulate and synchronize movements to move around like in real life.
The joystick mode lets you navigate through the map.
The tool supports all the latest iOS versions and models.
It also protects your data with a 100% safe privacy policy.
2. Fake GPS location (most recommended for Android)
One of the best GPS spoofing apps for Android is Fake GPS Location. It's free and allows users to choose a preferred fake GPS location in simple steps. It will enable you to set a path, speed, and other essential functions of location spoofing. This tool may be used on devices with or without root access, and it prevents other applications from tracking your precise location. However, switching back to default GPS requires you to restart your phone.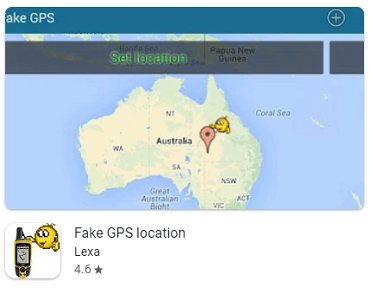 Fake GPS Location App (Lexa)
Steps to Fake your Location on Android
It's pretty detailed and lengthy, so follow each step carefully.
Download a "Fake GPS Location – GPS Joystick" app on Google's Play store.
Launch the app and tap the Set Location option.
Press the Click here button and select the fake location coordinates on the map.
Click Start, then Go to Settings to allow drawing over other apps.
Click Permit drawing over other apps, then tap to return.
Continue and tap Start. A dialog box will appear, prompting you to activate a mock location.
You'll need to dive into your phone's settings to enable a mock location. Locate the Build Number option under Settings and press it many times until Developer Mode is activated.
Proceed to tap Settings > Developer Options>Select mock location app - GPS Joystick.

Select mock location app

In GPS Joystick, tap Start.
Voila! You may now test that your GPS location is being spoofed successfully. Open Google Maps or another similar application to verify that your location has been updated. Your spoofed location may take a couple of minutes to reflect on other people's phones.
Pros
It has maintained a nearly 4-star rating (out of 5) with more than 40,000 reviews on the Google Play Store.
Free
Easy-to-use
Catch Pokemon and join battles all over the globe
Cons
Luck's recent, advance updates.
It forgets the last location every time you restart the app.
3. Use Relocate to spoof iPhone location (Jailbreaking Required)
Relocate is a free app that adds GPS location spoofing capability to your iPhone. Contrary to earlier related apps, Relocate Reborn allows you to set the spoofed location on your iPhone by dragging and dropping a pin on any location on the world map. If you require location spoofing on an iPhone running iOS 16, you might consider installing the free jailbreak tweak Relocate. The following steps will help you download and install it.
Steps:
On your device, launch the Cydia app.
Select Sources>Edit
Add the official Nepeta repository.
Navigate to the Search Tab and type Relocate.
Select the Install option.
Configure the tweak through the Settings> Relocate
Switch Relocate Reborn on or off, depending on your demand.
Set and enable a global location override for spoofing
Configure and activate a per-app override for location spoofing
Disable GPS to enhance the unlikelihood of location spoofing detection
Configure your preferred spoof locations
Set up system services:
Select the default, a custom override, or the actual location for Find My iPhone
Reload Find My iPhone
Reset all settings to their default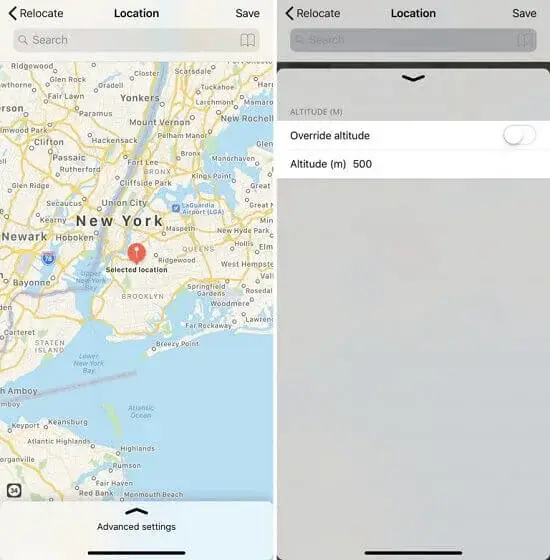 Use Relocate to spoof iPhone location
Pros:
The relocate technique is entirely free to use.
It maintains a list of your preferred locations for rapid location spoofing.
It does not entail any complicated procedures.
Cons
Pokemon Go may detect your account
Jailbreaking is required for this method to work.
4. Mock Locations (for Android)
The Mock Locations software enables you to effortlessly change your current location into any fake one. You can set a path on roads with customized speed through the app's user-friendly interface and other free features. After installation, the app provides a 24-hour free trial. And the best thing is that you can use the premium features during this trial period.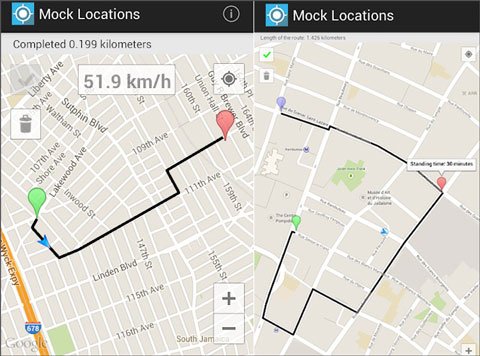 Pros:
24-hours free trial.
Designed with pause and play functionality to set a false location quickly.
Secures your privacy
Cons:
It is incompatible with earlier versions of Android.
5. iTools (for iOS)
Faking an iPhone's location involves more effort than it does with an Android device. Since you cannot simply install an app, iTools comes in. With a few clicks, you can change the location of the Pokemon Go app to anywhere you choose. Compatible with all iDevices, including all iPhone/iPad/iPod devices, jailbroken or not.
Having user-friendly UI, 90% of activities require only one click to execute. iTools not only spoof your device's GPS location directly but also performs a variety of activities on iOS-based devices, such as file transfer and data recovery.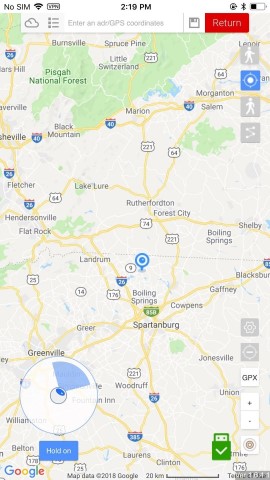 Spoofer location via iTools
Pros:
Numerous tools for performing tasks on iOS
Quite an intuitive interface, even for beginners.
Cons:
The software loads slowly and is a little daunting for beginning users.
The procedure has not been streamlined.
It does not function properly on systems equipped with antivirus software.
Tips: Avoid not working GPS spoofing apps
iSpoofer has been discontinued for security reasons and is no longer available for download. You may have read numerous articles encouraging you to try it, but do not trust them; they will only waste your time.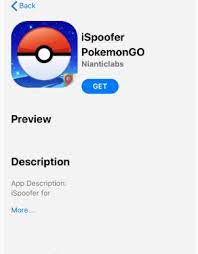 iSpoofer Pokemon Go
VPN is only for browsing, and it can only modify your IP address, which is not the same as your GPS position; if you want to spoof your GPS location, you're better off using another method in the article rather than a VPN.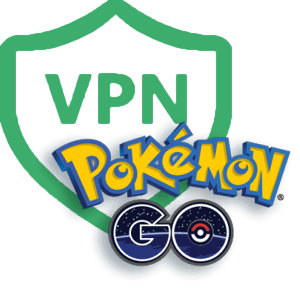 VPN for Pokemon Go
Hot FAQs:
What is the Difference between Faking GPS location and IP location?
Your device's and app's GPS location is an accurate location that they use to provide location-based services. Meanwhile, an IP address is a generalized and imperfect address that refers to a country or region. A VPN is handy for browsing the web because it can alter your IP address to another provider.
When do I need to spoof GPS location?
There are many reasons why you'll want to spoof your GPS location, including:
Disable Location Sharing with Social Media Apps
Gain an Advantage in a Location-Based Game, like Pokemon Go
Increase your precise Location GPS Signals
When do I need to spoof the IP location?
There are several factors that can prompt you to use VPN to mask your real IP address, which includes:
You can gain access to a restricted website
Use VPN on Netflix to access content from various countries and regions.
It guarantees the safety of personal information, prevents data leaks, and eliminates cookie tracking.
How can I return to the real location after spoofing the GPS location?
LuckLuckGo users may simply reboot their iPhones to regain their original GPS position.
Spoofing your location can be useful in a variety of circumstances. Using LuckLuckGo, you can make it happen in a matter of seconds. You won't have to worry about being tracked, hiding your position, and more using this app. These tools can be used even if you wish to play a prank on your buddies.