To get the most out of Pokémon GO, I frequently have to change my location by using spoofing my location. You can use this guide If you want to make fun of Pokémon GO like me.
This article consists of all the necessary guidelines and a complete step-by-step method to help you.
Do you enjoy playing Pokemon Go as well? Are you on the lookout for the finest approach how to Spoof Pokemon Go? If your answers are affirmative, we are here with the best iPhone location-changing software and a GPS movement simulation for Pokemon Go with customizable speed.
In this article, I'll demonstrate how to play Pokémon GO with fake GPS without getting banned using a foolproof way. Additionally, some frequently asked questions concerning spoofing Pokémon GO will be mentioned for your reference.
After reading this 3-minute article, I am sure you will be able to play the game with all its distinctive features and catch rare pokemon from all around the world while lying in your bed! So, let us start.
Why Do You Need to Spoof Pokemon Go?
The first thought that comes into our mind is why we need to spoof pokemon go. Pokemon Go is a mobile game for iOS and Android devices. It uses GPS-enabled mobile devices to identify, capture, train, and virtual battle species called Pokémon that appear to be in the player's actual location.
We all know that remaining in one position won't allow us to fully experience the game's different parameters and variety of Pokémon. To do this, we need to set up a fake GPS.
There are various reasons you might wish to spoof your actual Pokemon Go location.
To know how to play Pokemon Go without moving and being exhausted.
When you're at home, you can still capture Pokemon that are native to other nations.
It helps you to complete your task quickly.
You will be able to play Pokemon Go with joysticks for a more pleasurable experience.
Besides all these reasons, we all know that spoofing Pokemon Go enables you to gain access to limited location-based services.
Here, I will share two primary methods: my own experienced ways to spoof location on your iPhone and Android more safely and efficiently.
Use LuckLuckGo to Spoof Pokemon Go on iPhone [most recommended]
LuckLuckGo software is the most excellent choice for spoofing locations on Pokemon Go for iPhone users like myself. This location changer can effectively spoof your iPhone's location to any place in the world.
It works for numerous GPS location-based apps and games available for iPhones, including Pokemon Go. Keep in mind that GPS service is more accurate. You may discover that VPN is ineffective for Pokemon Go on iOS since it only changes your IP location.
Therefore, I love using Luckluckgo to spoof my location to enjoy the game entirely.
Trustpilot
Why Do I recommend LuckLuckGo?
It lets you simulate and synchronize movements to move around like in real life.
The joystick mode lets you navigate through the map.
The tool supports all the latest iOS versions and models.
It also protects your data with a 100% safe privacy policy.
Steps to use LuckLuckGo:
Launch LuckLuckGo and connect your iPhone to the computer.
Connect your iPhone to the computer and click "Start."

Connect iPhone to LuckLuckGo

Select "Two-spot Mode" and choose a starting point and a destination from the map.
Set up the movement speed and number of moves. And click "Move."

Spoof Pokemon Go location via LuckLuckGo
Everything is perfectly done! Your current location will be altered immediately. Now you can enjoy different countries and catch Pokemon from all over the world without having to move.
It's possible to spoof your position on pokemon go using several apps on iPhone, but they aren't safe and could be traced. Additionally, they may expose your device to malicious software. This is the primary factor to be concerned about more than price. That is why I am here to share my personal experience. LuckluckGo is the most secure option for this.
How to Spoof Pokemon Go on Android via Fake GPS location
If you are an Andriod user, you don't need to be worried. Still, I have found a way for you to spoof the location and freely play the game. It is called Fake GPS location.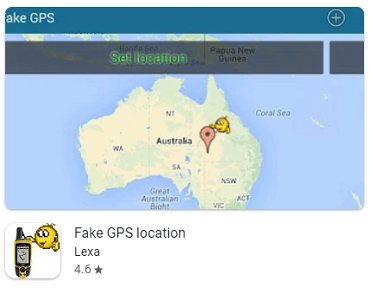 Fake GPS Location App (Lexa)
Steps to Follow:
Open the Google Play store, then download and install the Fake GPS Location – GPS Joystick application.
Launch the app and scroll down to the section titled "Select an option to get started." Tap the Set Location option.
Tap the Open map option. You can use a map to select a false location for your phone. It will appear on the Latitude and Longitude line in GPS Joystick.
Tap Start. You'll see a Draw Permission Required dialog box, which prompts you to change a system setting. Tap Go to Settings.
Tap Permit drawing over other apps, then tap to go back.
Tap Start. A dialog box will appear, prompting you to enable a mock location.
To enable a fake location, you'll need to dive into your phone's settings. Tap Go to Settings, About, and find the Build Number.
Tap fast on the Build Number until a notification appears indicating that you've entered Developer Mode. Disable any Developer Mode notifications.
In your phone's Settings, tap Developer Options, then tap Select mock location app. Tap GPS Joystick. (You can also search for the Select mock location app.)

How to set up mock location app on Android

Tap Start on the GPS Joystick. You can check to see if your location has been updated by using Google Maps or a similar app. Your falsified location may take a few moments to appear on other people's phones.

Fake GPS Location App
Pros:
I found its good rating on google play store, about 4.6/5
It is free of cost
You can catch a variety of Pokemons from all over the world.
Cons:
It hasn't been updated for a long time.
The most irritating characteristic is that the app loses its last location each time it is restarted.
Q1. How do you spoof Pokemon go without being banned?
To avoid account suspension, I recommend using a safe Pokemon Go spoofer such as LuckLuckGo. You can just drag to select a customized speed to simulate GPS movement. According to my experience, 2 or 3 X is optimal because it will remain undetected by Niantic.
Additionally, when I pick the Realistic Mode, the GPS traveling speed will randomly vary within the speed range I specify. This will add a genuine touch to my location movement and make it appear extremely realistic. That is why LuckluckGo is my preferred program for safely playing Pokemon Go at home.
Q2. Can I spoof Pokemon Go via VPN?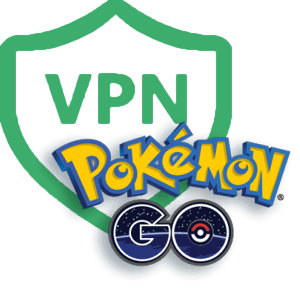 VPN for Pokemon Go
No, You may read some articles to tell you to spoof Pokemon Go using a VPN. In fact, it is useless. Because Pokemon Go utilizes GPS location, which is more accurate than IP location, and VPNs can only change your IP location for browsing purposes, you should consider another method instead of using a VPN. For example, LuckLuckGo can easily change your GPS location to anywhere you want to assist you in spoofing Pokemon GO.
Q3. Can I spoof Pokemon Go without root?
Yes, you can spoof Pokemon Go on an iPhone without violating any terms and conditions; this is why I enjoy LuckLuckGo; it will not destroy my iPhone or data. However, for Android devices, the only option to set a fake GPS location is to root the device; however, keep in mind that rooting your device may cause harm to the hardware.
Pokemon Go is a location-based game that utilizes your GPS to offer you features. As a gamer, it sounds tiring to be confined to a single location and restricted Pokemon when you know that more intriguing characters exist in other parts of the world. That's why all the curious gamers try to the fake locations to discover the world of Pokemon Go. We've described the two most suggested methods for spoofing the position on Pokemon Go in this article. They help you to simply and safely simulate the location without being tracked.
LuckluckGo is the most suitable software to spoof the location of Pokemon Go on iPhones. The audience loves to pay its cost due to its excellent results. It has a well-developed program, which allows you to fake GPS and play on your desired destination.