It is absolutely possible that Pokemon Go collides with some glitches and cannot detect location because it has happened to me a number of times.
To solve this issue, I analyzed different reasons why this happens and tried to come up with solutions that can solve this problem.
Don't worry about whether you are an Android user or an iOS user because I happen to use both devices and experimented with these methods on my Samsung Galaxy S22 as well as my iPhone 13 too.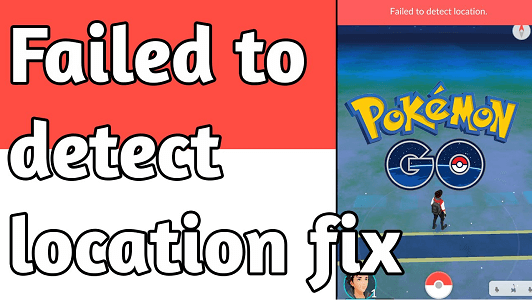 Fix Pokemon Go failed to detect location
Why Does Pokemon Go Fail to Detect Location?
Before getting into the methods, I am sure you might be curious about why this is happening. Is it only with me, or does everyone face this issue? Let's see why Pokemon Go fails to detect location sometimes.
Pokemon Go glitches
Disabled Location Service
No location access to Pokemon Go
Using an unreliable GPS Spoofer
Wi-Fi and internet issue
Other Uncertain Reasons
Don't worry, I have been through this same problem and know how to fix this issue. In the next part, I have listed ways you can follow to efficiently get out of this issue.
Turn on Location Services and Enable GPS
The most common reason why Pokemon Go fails to detect location is that location service is not enabled. Here is how to turn on location services and enable GPS for iPhone users, followed by Android users.
Steps for iPhone
Launch Settings app on iPhone.
Locate and tap Privacy.
Open strong Locations
Turn the toggle on next to Locations Services.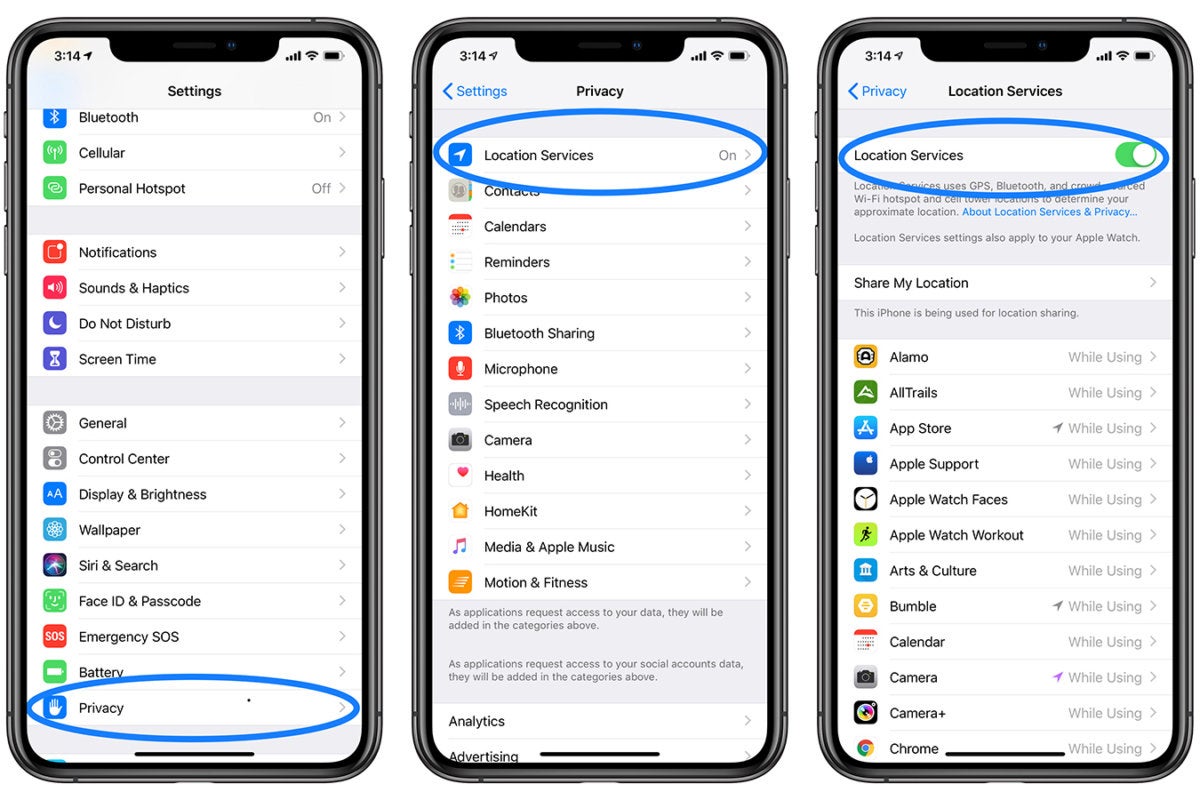 turn on location services on iPhone
Steps for Android
Go to Settings .
Open Privacy and safety.
Tap on Location.
Make sure that Location switch is on > Select Locating method
Click GPS.
Use Location Spoofing Apps to Let It Detect Available Location
If you turned on your location services and enabled GPS but still facing the issue, then software glitches are probably the reason. Don't worry; it can be solved with location spoofing. Plus, location spoofing can also enhance your game performance.
I have listed two top location spoofers for iPhone and Android users, so no one is left out in this confusing situation. Let's dig them up.
LuckLuckGo (most recommended for iPhone)
LuckLuckGo is a professionally designed location spoofer tool for iOS users to fake their location without anyone knowing. The tool is fully compatible with all GPS-restricted apps and games such as Facebook, WhatsApp, Tinder, Pokemon Go, etc. Let's jump to the pros of the tool to know more.
Trustpilot
Why Do I recommend LuckLuckGo?
It lets you simulate and synchronize movements to move around like in real life.
The joystick mode lets you navigate through the map.
The tool supports all the latest iOS versions and models.
It also protects your data with a 100% safe privacy policy.
Steps
Launch LuckLuckGo and connect your iPhone to your computer.

Connect iPhone to LuckLuckGo

Click "Start" > "Two-spot Mode" and set a starting point and a destination from the map.
Set up the movement speed and number of moves. And click "Move."

Spoof Pokemon Go location via LuckLuckGo
Fake GPS location (most recommended for Android)
Fake GPS location is a spoofing app developed for Android users to change their actual location with a fake one on different apps and games to enjoy location-based services of an area. Here are the pros and cons of the app before getting on the steps.
Steps
Download and launch the app
Tap on "Select an option to get started."
Click on "set location" and choose a location from the map.
Locate the tap option and click on the permission dialog to agree.
Open your device settings and find the build number.
Keep clicking the build number till the developer mode is activated.
Choose the mock location app in the developer settings.

How to set up mock location app on Android

Select the "GPS joystick" option.
Click on the start option.
Pros
It has a rating of 4.5 out of 5 on the Google Play store.
The app is completely free to use.
It lets you catch Pokemons all around the world.
Cons
The app has not been updated for a very long time.
You will lose your previous location if the app is closed.
Give Apps Permission to Use Your Location
While launching Pokemon Go for the first time, you might have denied GPS permission, which is why it is unable to detect location. There is nothing to worry about; you can allow Pokemon Go to access your location with the following steps.
Steps
Open privacy settings and go to the application tab.
Select Pokemon Go from the app list to grant location access.
Choose 'While using the app' of the three options available.

Give Pokemon Go App Permission
How to turn on Background App Refresh?
Sometimes keeping location services on all the time can cause problems such as a low battery. Even if you chose 'while using the app' only, but the background app refresh is also activated, the app will continue using your location all time.
To turn off background app refresh, go to Settings > General > Background refresh app > Select off.
Update Pokemon Go App to Fix the Bugs
Sometimes, if many users face the same issue, then it is a glitch at the developers' end, and they try to solve it as soon as possible, not to disappoint their fans. So, make sure to keep looking for an update in the Play Store or App Store for an update to fix these bugs and glitches.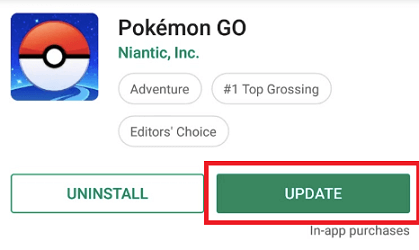 Update Pokémon Go
Check Internet Settings
What if you are panicking for no reason? Yes, that's possible too. Pokemon Go Failed to detect location might not be an issue because of game glitches, but your internet connection is poor. Ensure that you are connected to a safe, reliable, and high-speed internet connection in order to run and play Pokemon Go smoothly.
How to Fix Pokemon Go Glitches?
If you are sure that Pokemon Go glitches are causing it to not detect location, then here are some of the tricks and ways you can try and see if they work for you.
Reinstall Pokemon Go
Uninstall the Pokemon Go
Download it again.
Launch Pokemon Go

Uninstall the Pokémon Go
Reboot Phone
Press and hold the power button on your Android device or iPhone.
Slide the reboot option.
Wait for it to restart and try playing the game.
Log out and Login Account
Open the settings of Pokemon Go.
Click on the 'sign out' option.

Sign out Pokemon Go

Enter your credentials to sign in again.
Clear Pokemon Go Data and Log Back In
Go to the settings and open the location tab.
Locate Pokemon Go and tap it.
Click on the storage option and clear the cache.
Launch the game.

How to clear Pokemon Go cache
Note: The methods listed above are capable of solving the "Pokemon Go failed to detect location" issue, but let me tell you, the success rate is low. However, you can still give them a try.
Pokemon Go failed to detect location is not a very complicated issue and can be easily solved if it is about GPS settings. However, things can be a little confusing if the reasons are uncertain. But for that, I use LuckLuckGo because it never fails to disappoint me in my hard times. Plus, it also helps me in catching the rarest Pokemons all around the world like Azelf, Mesprit, and Uxie.