The processing of Pokémon Go solely depends on GPS signals and location settings. It can be a big problem if the Pokémon Go GPS signal is not found, as I have been through the same.
But are there not many solutions to overcome this issue? Of course, there are. I tested out a bunch of methods and tricks to provide you with an authentic experience.
Keep reading this article till the end if you wish to find out 10 Easy Ways to fix Pokémon Go GPS Signal Not Found with effortless steps.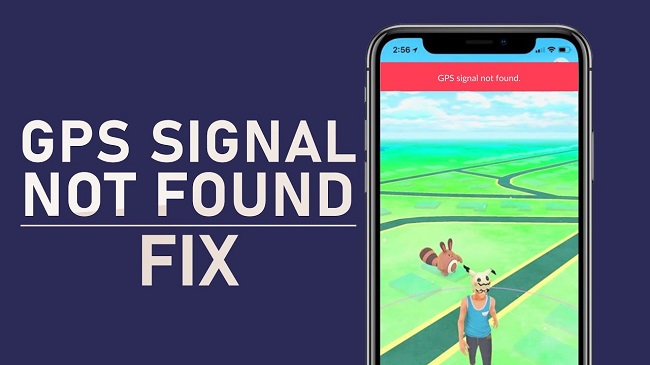 Fix Pokémon Go GPS singal not found
Why did the 'Pokémon Go GPS Not Found' Occur?
While facing this 'Pokémon Go GPS not found' problem, have you ever wondered why this happens? Considering the reason for an issue is as important as solving it, so it does not happen in the future again. Here is why 'Pokémon Go GPS not found' occurs:
Glitches in Pokémon Go
Disabled Location Service
Block location access for Pokémon Go
Pokémon Go is not up-to-date
Unstable Wi-Fi or internet connection
I have listed why this problem occurs, but if you are uncertain about the reason and do not know what to do, location spoofing can save your day. It can be used to minimize glitches as well as gamers can play Pokémon Go around the world without moving an inch. The next part list the best location spoofer for Android and iOS users.
Method 1: Fix "Pokémon Go GPS Not Found" with Location Spoofer
One big issue of Pokémon Go is that it is an Augmented Reality (AR) game that only supports limited locations. Don't worry if it is not available in your area because location spoofing will help you get to the area of your choice and play your favorite game.
LuckLuckGo (most recommended for iPhone)
LuckLuckGo is a professional location spoofer for iOS that lets users change their location to anywhere in the world with just a single click. It supports all the location-based and GPS-restricted games and apps. Here is what you can do more with LuckLuckGo:
Trustpilot
Why Do I recommend LuckLuckGo?
It lets you simulate and synchronize movements to move around like in real life.
The joystick mode lets you navigate through the map.
The tool supports all the latest iOS versions and models.
It also protects your data with a 100% safe privacy policy.
Steps
Launch LuckLuckGo.
Connect your iPhone to the computer and click "Start."

Connect iPhone to LuckLuckGo

Select "Two-spot Mode" and set a starting point and a destination from the map.
Set up the movement speed and number of moves. And click "Move."

Spoof Pokémon Go location via LuckLuckGo
Pros
It does not compel you to jailbreak the device.
The interface is user-friendly and easy to use.
It is compatible with all location-restricted apps and games.
Fake GPS location (most recommended for Android)
Fake GPS location is a third-party app for Android users for location spoofing. The users can change their real location with a fake one to enjoy location-based services of a particular place.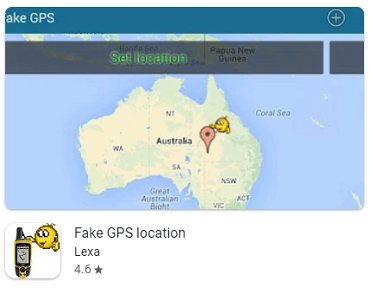 Fake GPS Location App
Steps
Install and run the Fake GPS location app.
Hit the "Select an option to get started" button.
Set your location from the map by clicking on a place.
Click to move and confirm by checking the permission dialog box.
Locate your build number in the device settings.
Tap the build number several times to activate the developer mode.
Open the mock location app in the developer settings.

How to set up mock location app on Android

Click the "GPS Joystick" option.
Press the 'start' button.
Pros
The Fake GPS Location app comes with a rating of 4.5 out of 5 on the Google Play store.
You can use all the features of Fake GPS location for free.
You can catch different types of Pokémon all around the world.
Cons
The developers didn't release any updates for a very long time.
It will reset your previous spoofed location when the app is closed.
Spoofing your location will solve a lot of your issues and save you from these troubles. However, if you are looking to experiment with some other methods, keep reading this guide because I have composed a number of other methods.
Method 2: Turn on GPS Location Services
The reason you might be facing this issue can be disabled location services on your phone. You can follow these steps for Android or iPhone according to your device to turn on location services.
Steps for iPhone
Open Settings on your iPhone.
Go to the Privacy tab.
Select Locations.
Turn on Locations Services.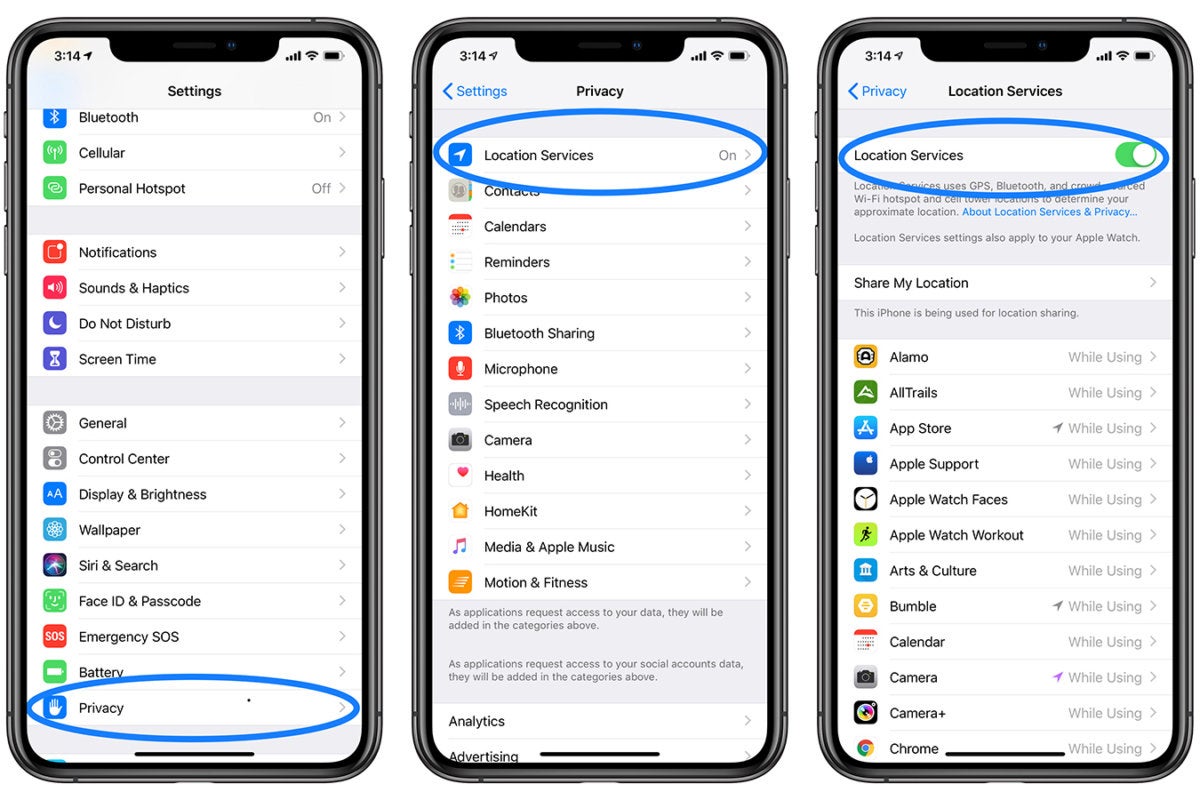 turn on location services on iPhone
Steps for Android
Launch Settings on your Android phone
Go to the Privacy and safety tab.
Open Location.
Turn your location services on.
Method 3: Check Pokémon Go App Location Access
We often disable location access permission when opening the app for the first time as we don't like to share our location. This might be the reason Pokémon Go does not find a GPS signal. Make sure to give location permission to Pokémon Go by following these steps.
Steps to give location access on iPhone:
Go to settings of iPhone.
Launch privacy settings and select the application tab.
Locate Pokémon Go from the app list to grant location access.
Select 'While using the app' of the three options available.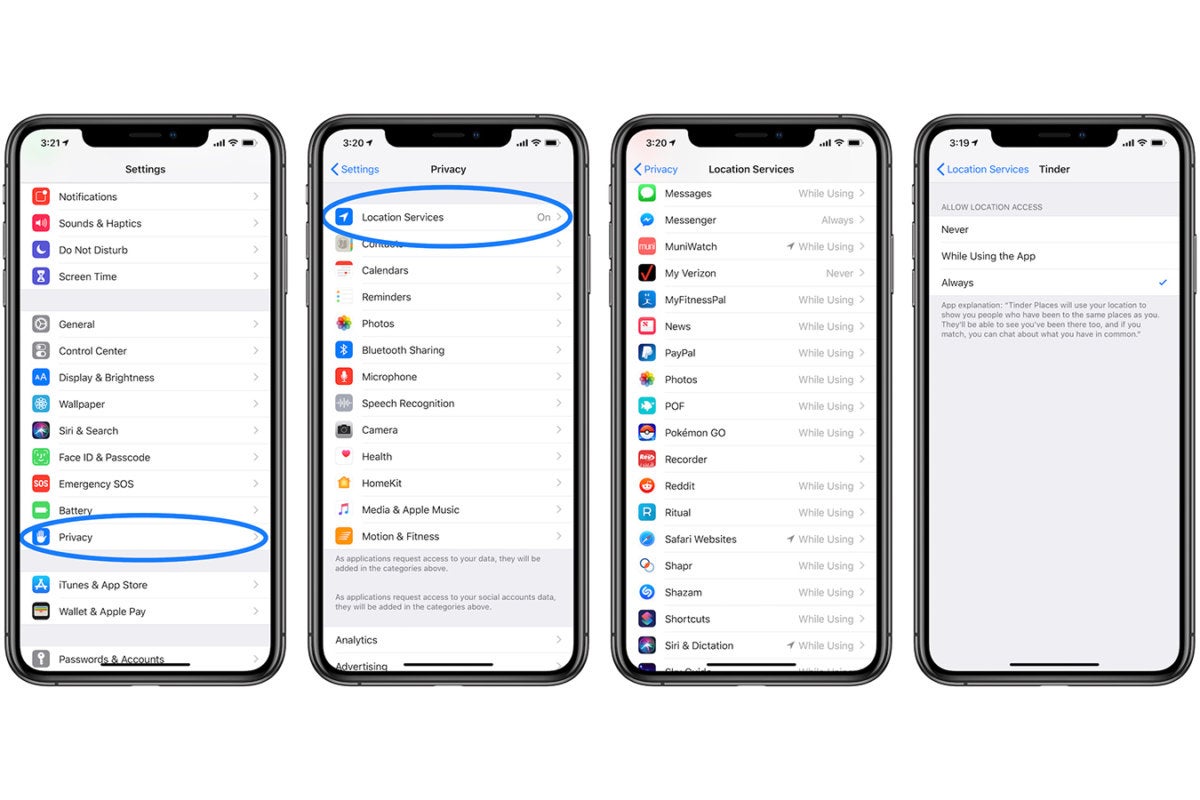 Give Pokémon Go App Permission
Steps to permit location access on Android:
Go to the settings of your Android phone.
Open the application tab in privacy settings.
Click to open Pokémon Go from the app list.
Choose 'While using the app.'
How to turn on Background App Refresh
If Background app refresh is enabled, no matter what preference you have chosen in location settings, the app will keep running in the background and access your location. If you are a battery saver like me, you won't like this. Turn off Background App refresh by going to Settings > General > Background refresh app > Select off.
Method 4: Clear Pokémon Go App cache
Pokémon Go GPS signal not found can be some random glitch or a momentary crash which can be easily solved by re-launching the app or clearing up the cache by following these steps:
Steps to Clear Pokémon Go cache
Open settings and go to the location tab.
Locate Pokémon Go and tap it.
Choose the storage option and clear the cache.
Launch the game.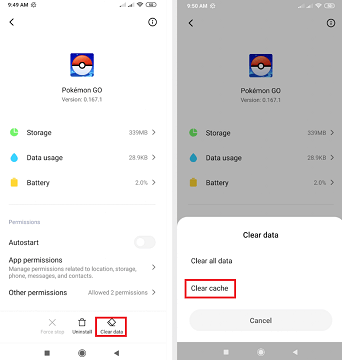 How to clear Pokémon Go cache
Method 5: Check Pokémon Go Updates
Due to extra load or many other uncertain reasons, the back-end processing of the game can be affected by bugs. The best solution for this is to keep looking for any updates in the Play Store or App Store.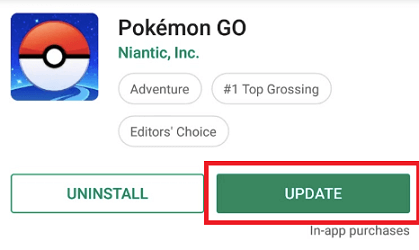 Update Pokémon Go
Method 6: Reset Network Settings
If you are having issues with network or connectivity, I would suggest you reset your network settings as it will eliminate any glitch or wrong settings preventing you from playing Pokémon Go.
For iPhone
Go to the general tab in settings.
Locate the Reset tab.
Click reset and choose 'reset network settings.'
For Android
Go to General Management
Click Reset
Open Reset Network Settings
Tap Restore Default Settings
Method 7: Turn On/Off the Airplane Mode
GPS signals and internet connection work hand in hand, so if you are having trouble with GPS signals, turning your airplane mode on and off might be worth it. Toggling your Airplane mode on and off will give the connection a restart and minimize any disturbance.
For airplane mode, just pull down your notification bar and locate the airplane mode.
Method 8: Restart Your Phone
It is also possible that glitches are not in Pokémon Go but your phone's system or any other app. The best way to overcome this issue is to restart or reboot your phone. To restart your phone, follow these steps:
Press and hold the power button on your Android device or iPhone.
Slide the 'restart' option.
Wait for it to restart and try playing the game.
Method 9: Log out and Login Account
Even though logging out and logging in back into your Pokémon Go account is a temporary solution only, there is no harm in giving it a try, as doing this can minimize the glitches or crashes. Here is how you can do it.
Steps
Go to the settings of Pokémon Go.
Select the 'sign out' option.
Log in again with your credentials.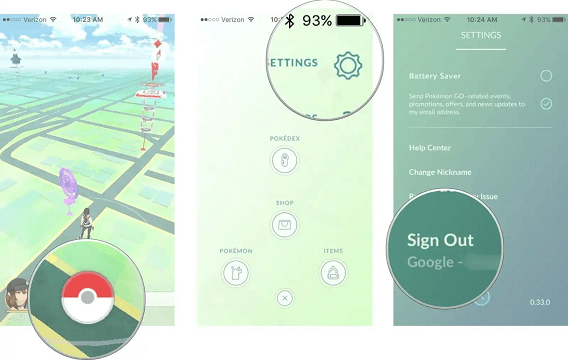 Sign out Pokémon Go
Method 10: Stepping Outside for a Stronger GPS Signal
GPS signals and location services might be a very complicated thing to understand sometimes. It does not matter whether you are an iOS user or an Android user; anyone can face this issue. To look for a solution for this, I suggest you get out of your home in an open place to see if signals have been restored and you are able to play Pokémon Go.
Can you play Pokémon GO without GPS?
Absolutely not. Pokémon Go is an AR game and only works with location and GPS systems because it requires navigation to move around the game map. Without GPS, Pokémon Go will not be able to process the streets or blocks in your area.
Why are you getting a driving warning when you're not actually driving?
Glitches in the processing of Pokémon Go might give you a GPS drift or a driving warning even when you are not driving. This usually happens because of low or bad GPS signals in your area. To overcome this problem, you can connect to a stable and secure Wi-Fi connection or move to an open area like a window to catch GPS signals.
Not being able to play your favorite game to keep yourself relaxed can be a little annoying but not anymore. The method listed above will do your work, and you can get back to your game in no time. They do not come with a high success rate, but location spoofing will certainly get you out of this problem. I have been a permanent user of LuckLuckGo for months and can say that the tool works pretty decently with amazing features.