Name trick and Sylveon evolution method can be used to evolve your Eevee into Sylveon Pokemon Go.
You can get required Eevee candies and hearts much faster using LuckLuckGo.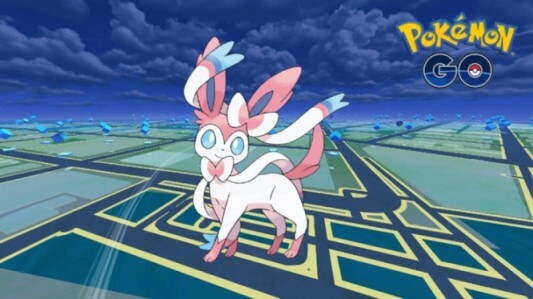 Sylveon Pokemon Go
Collecting the Fairy-type Sylveon Pokemon is a thrilling feeling, and it gives you the pride and joy of accomplishing it. Honestly, it isn't supposed to be a big hassle. I already have almost all Eevee evolution in Pokemon Go.
In this article, I will show you how to evolve your Eevee into Sylveon Pokemon Go in 2 ways. Also, I will share powerful tricks to help you get the required 70 hearts and 25 Eevee candies for Sylveon Pokemon Go without walking. Let's get started!
Name Trick vs Sylveon Evolution
Both name trick method and evolution method can help you get the desired Sylveon in Pokemon Go. But, what is the better way?
I have listed a comparison table, including their pros, limits, and required candies or hearts to help your pick the right way to evolve your Eevee into Sylveon Pokemon Go.
How to Get Sylveon in Pokemon Go using Name Trick (Fastest Way)
If you are a Pokemon Go beginner player or just looking for the simplest and fastest way to get Sylveon in Pokemon Go, then using the name trick method works for you.
Steps to evolve your Eevee using the name trick method:
Choose your preferred Eevee that you like using for Sylveon.
Edit the name of the Eevee you've chosen to "Kira."
Save the changes and close the game.
Reopen your Pokemon Go.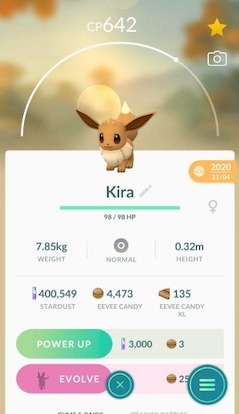 Name Eevee as Kira in Pokemon Go
That's it! Once your Pokemon Go restarts, its name will have been updated, and the Sylveon icon will appear. If you see the icon, you can now successfully evolve your Pokemon.
Pros:
The method is fast and straightforward, especially for beginners.
You don't need 70 hearts to evolve Eevee into Sylveon in Pokemon Go.
Cons:
The method only works once.
Get a Sylveon Pokemon Go Via Sylveon Evolution
Another way to get Sylveon Pokemon Go is through evolution. The good thing with this method is that you are not limited to using it once, so if you've exhausted your rename options or have 70+ hearts, this method will work successfully.
Steps to get Sylveon Pokemon Go via Evolution:
Make the Eevee your buddy.
With the Eevee as your buddy, go ahead and bag 70 hearts.
Only 12 hearts can be earned per day. Thus, you need at least six days.
A good tip is to feed the Eevee a Poffin if you want to increase the earned hearts.
Once you reach the 70 hearts mark, evolve Eevee into Sylveon Pokemon Go by giving it 25 Eevee candies.
How to evolve Eevee into Sylveon Pokemon Go
That's it! A Sylveon icon will appear on the evolve Eevee button.
Pros:
The number of times is not limited.
It's an excellent way to challenge yourself as a player.
Cons:
You require to have 70 hearts.
The method is time-consuming. 6+ days needed.
Hey! Yes, the above two methods work in getting Sylveon in Pokemon Go.
However, the first method is limited to a one-time shot. The second method, on the other hand, is time-consuming. Why wait until six or more days to evolve Eevee into Sylveon in Pokemon Go? I have a better solution that I use to make my gaming journey smoother.
How to Quickly Prepare Required Candies or Hearts for Sylveon Pokemon Go
LuckLuckGo is a professional Pokemon Go spoofer and no jailbreak is needed. It can change your iPhone GPS location with 1 click and lets you get more Eevees without moving and get more hearts by masking your vitual movement to game.
How to Play Pokemon Go without Moving via LuckLuckGo
Connect your iPhone to your computer and select the "Start" option.

Connect iPhone to LuckLuckGo

Go to the Two-spot mode, set the origin and destination from the map, and click the"Move" button.

Spoof Pokemon Go location via LuckLuckGo

Now open your Pokemon Go. All your movements on the map are now synchronized to the game, and you can start catching many Pokemon.
Trustpilot
Why Do I recommend LuckLuckGo?
It lets you simulate and synchronize movements to move around like in real life.
The joystick mode lets you navigate through the map.
The tool supports all the latest iOS versions and models.
It also protects your data with a 100% safe privacy policy.
3 Tips for Getting Other Eevee Evolutions in Pokemon Go?
Capturing more Eevees is your goal as a Pokemon Go player. Moreover, the Eevee can also evolve into other elves besides the Sylveon, as discussed below.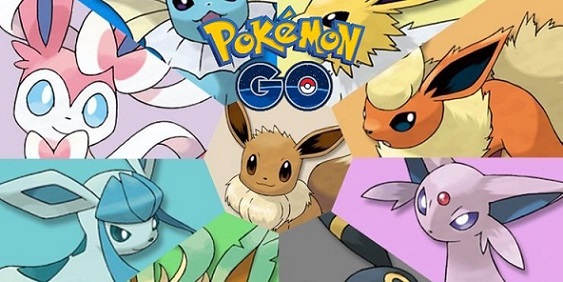 All Eevee evolutions in Pokemon Go
Sylveon is a cute and helpful Pokemon, but this will only prove beneficial if you know how to get and evolve Eevee into Sylveon in Pokemon Go. With this new beautiful Fairy-type Pokemon, your party should now be well presented to create smooth and happy gaming.
In this post, we covered how to get Sylveon in Pokemon Go, but as a gamer and saying this as a gamer-to-gamer recommendation, use the LuckLuckGo to change your GPS location to get more Eevees effortlessly and quickly. You will love it!