Getting your thoughts back by being alone, not being disturbed by silly questions about places, or planning a surprise while hiding from someone.
All these and a lot more you can do by hiding your location. What fun it would be to not have eyes spying on you all the time.
In this article, I have listed the five most comprehensive methods or tricks to hide your location on your iPhone and feel like a bird.
Do you also feel it weird to share locations with other people even if they are related to you? It feels like someone is spying on you all the time, and you cannot enjoy your alone time.
If yes, you are not unaccompanied because I feel the same way as you. What if you can hide your location? You can feel the moment of freedom as it does not feel that someone has eyes on you.
Don't worry about the possibilities because I came with some of the most effective methods to help you get through the problem.
Read this guide till the end and reveal the secrets of how to hide location on iPhone.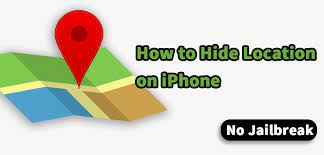 Have you ever wondered how iPhone's Shares My location works, why you should avoid sharing your location, or how you can do it? If yes, then it's your lucky day because I will answer all of your concerns in the next part so let's dig it up a little.
How does iPhone Share My Location work? And The Way you should avoid
The iPhone lets you share your location with family and friends in different ways. You can set up a family location sharing group, and your location will be shared with all the people on the list. It is a pretty amazing thing if you are stuck in an emergency but hiding your location can prove to be beneficial also if you don't like anyone to invade your privacy.
Before I move you to the tricks part, here is something crucial I want to discuss with you. Turning the Airplane mode on will not help you in any way to hide location on your iPhone. I read so many articles online that told me to turn on Airplane mode, but this is not a valid method, and I can say that with grantee because I tried it so many times. With the latest iOS 15 update, your location is still trackable whether you turn on or off your Airplane mode.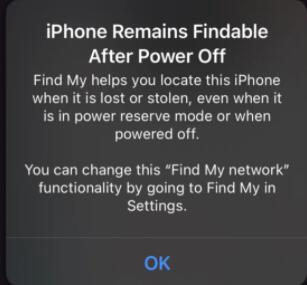 Let's get deep into the methods to see how to hide location on an iPhone.
Trick 1: How to Hide Location on iPhone without Them Knowing
In some cases, hiding your location by turning it off can notify others in your list. Do you know the best way to prevent it is? Faking your location. LuckLuckGo has always been my priority to fake locations.
LuckLuckGo is a professional tool that lets you fake your location on different location-based apps and games to hide your actual location. Let's discuss some pros of LuckLuckGo to have a better idea of the application.
Pros
The method is super easy and fast.
It hides your actual location without notifying others.
LuckLuckGo does not limit you to changing location multiple times.
Works with all location-based games and applications tinder and Pokemon Go.
Steps
Launch LuckLuckGo
Connect your iPhone to the computer. Click "Start"
Set a location from the map and click "Move."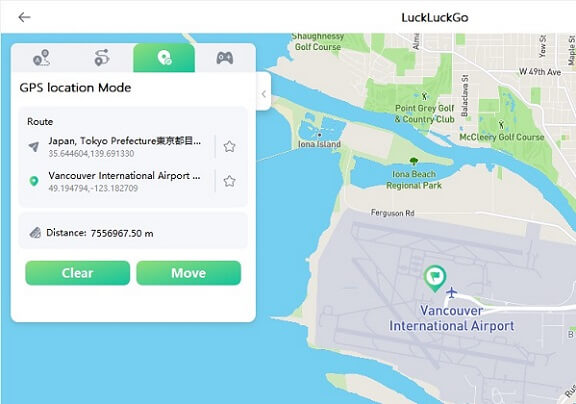 LuckLuckGo is the best method I have tried so far to hide my location, but sometimes a person is curious to find more methods or solutions to a problem, so I have listed some other methods for you to try while hiding the location on your iPhone.
Trick 2: How to Hide Location on iPhone on Find My Friends
Find My Friends is a special feature by iPhone to share location among friends and family. They can use it to know your location in case there is an emergency or you need help. You can also remove a person from the list if you do not want them to know your location. Here are some pros and cons of the method followed by steps.
Pros
The method is easy-to-follow.
You can remove someone you do not want to your location with.
Cons
It notifies the person you have removed from the location sharing list.
Steps
Open the Settings on your iPhone
Click on your name at the top of the window.
Tap on "Find My."
Turn off "Share My Location."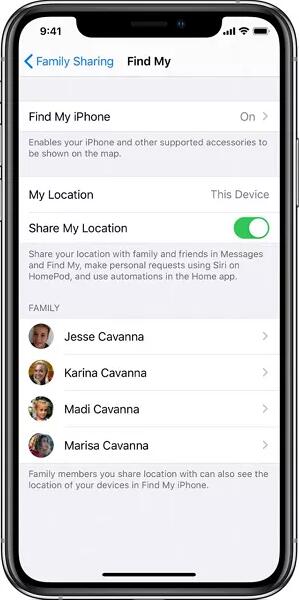 I explained how to hide location by Find My Friends, but I do not recommend this method at all. Imagine someone asking why you have removed them from location sharing, especially your parents. The situation can get weird, so I recommend you fake your location with LuckLuckGo.
And yes, that's all to hide the location on your iPhone on Find My Friends. But wait, there is another interesting method to try. Do you have a spare iPhone or any other iOS device? If yes, then the next method will be perfect for you.
Trick 3: Use Another iOS Device to Hide Your Location
One way to hide your location on iPhone is to mock your location via another iOS device. But this can be difficult to perceive if you do not have a spare iPhone or iOS device to mock location. Let's take a look at some of the pros and cons of the method before moving to the steps.
Pros
It can quickly fake your location without notifying others.
Cons
Another iOS device is a must.
Location can be discovered easily if you stay in one place for a long time.
Steps
Launch Settings on another iOS device.
Click on your name at the top.
Select "Find My"
Tap on "Use This iPhone as My Location."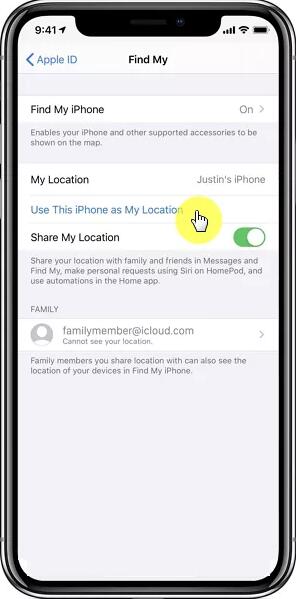 You saw the method to hide location with a spare iOS device, but what if you want to hide the location from a particular app. Don't worry; I have a solution for every problem of yours. Keep reading if you are interested in learning how to hide location with a specific app.
Trick 4: Hiding iPhone Location with a Specific App
Do you want to hide your iPhone location with a particular app? No worries, here is a method for you to follow with some pros and cons.
Pros
The processing of the method is quick and easy.
It can stop specific apps without blocking others.
Cons
It only works for apps.
Location-based apps will not be able to work.
Steps
Launch your iPhone's settings.
Go to privacy settings.
Select the location services.
Select the applications you want to block for location service.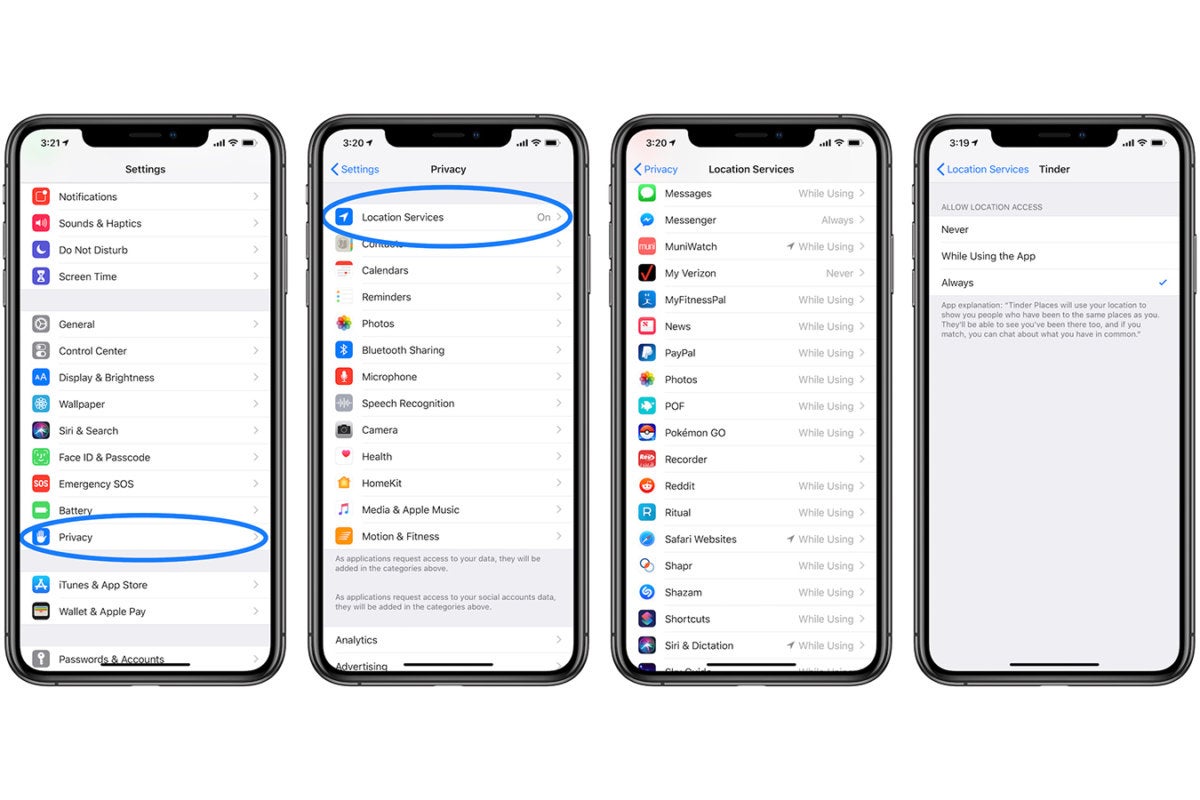 Things get pretty annoying when you have to agree to the terms of some apps to give them access to the location. What if I don't want to share my location or if I live in a location-sensitive area? In such a case, fake your location with LuckLuckGo for the proper working of location-based apps without sharing your actual location.
I am here to explain the last method of hiding location on the iPhone. But let me tell you that it will be my last option because this method limits me from enjoying several location-based applications and games. You can use this method for a temporary purpose.
Trick 5: Disable Location Service to Hide Location on iPhone (for temporarily use)
There is an official way by Apple to hide your location by disabling the location service, but it is not wise to use this method for long.
Pros
The steps are easy to follow.
Cons
Location features such as maps or weather forecasts can't be accessed.
Other persons on your list will be notified of your action.
Steps
Go to privacy settings under general settings.
Choose location services.
Turn off the location services.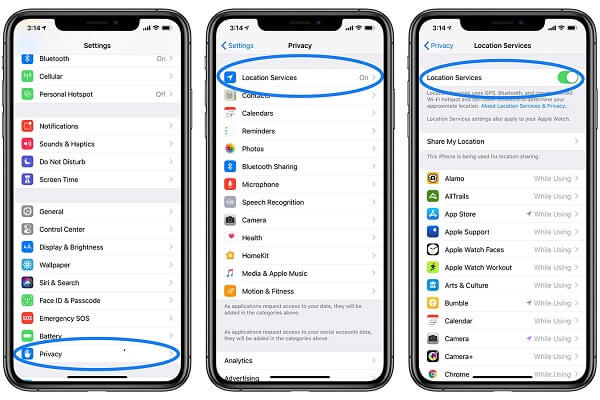 Summary
It's a great feeling when you get free from a particular thought. I am glad to say that all the methods that I have listed above will work for you efficiently. Now, you can enjoy your freedom by easily hiding your location on your iPhone.
However, my all-time favorite option will always be LuckLuckGo because it does not limit you to anything like other methods. Plus, the super-friendly interface of LuckLuckGo didn't make things complicated when I tried it for the first time.